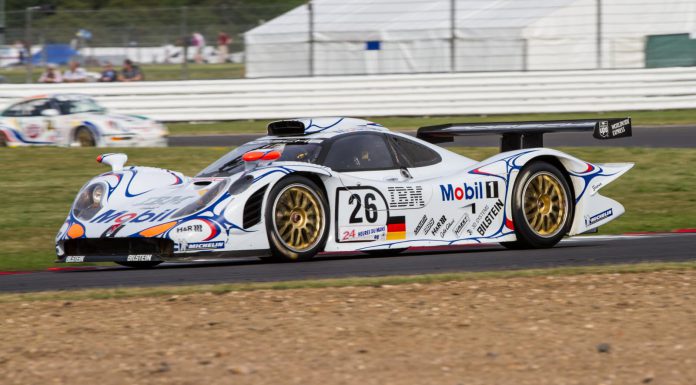 This years Silverstone Classic event was held 25-27th July. Following on from last years event when it was given the award for International Motorsport Event of the Year, there was increased anticipation for this year's event to be even bigger and more action packed.
The timetable was jam packed with races and car parades throughout the three day event. Sir Stirling Moss OBE who attended last week's Shelsley Walsh Classic Nostalgia event was also present to celebrate 50 Grand Prix's at Silverstone. The celebration consisted of a parade which was led by Sir Stirling Moss driving a Maserati 250F. Following on from the Grand Prix parade was the Maserati Centenary parade which took place on 'Super Sunday'.
Watching the 50 Grand Prix celebration Parade was an amazing sight to see with a wide variety of old and new models. Sir Stirling Moss stayed on track in the 250F Maserati to also complete the Maserati parade lap in addition to the Grand Prix celebration. Watching as cars lined up to join the track showed just how many people were there to Celebrate the occasion. The Maserati Centenary Parade saw the largest gathering of Maserati models that UK Crowds have seen. Ranging from 250F, 2500GT and a one-off MC12 'Centennario.
Mazda MX-5 owners club was celebrating 20 years, even though the MX-5 has had 25 years of Production the owners club first formally set up in 1994. The Mustang owners Club had chosen the event to celebrate their official Birthday with a 50th Anniversary Celebration who put on a spectacular Parade of around 180 Mustangs led by Mike Brewer and a 2015 Mustang on Saturday's event.
BMW took the chance to display their new BMW 2 Series Active Tourer which took centre stage within the BMW Picnic spot. The BMW Wheel also made a return this year along with BMW being the official VIP Courtesy Car partner.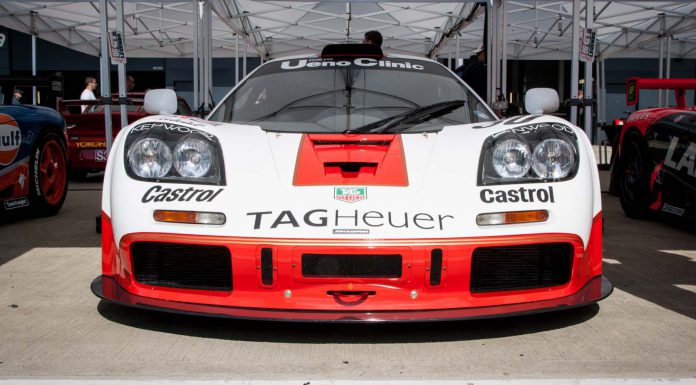 As with most Silverstone events Silverstone Auctions were present at the three day event hosting many classic automobiles and luxury items. Amongst the Classic cars for sale were a1972 Ferrari Dino 246 GT and a 1968 Aston Martin DB6 Mk.I to Vantage Spec The Auction also included a 1976 Hawker Siddeley Harrier GR3 Jump Jet.
There were various races which took place throughout the weekend which included FI Masters Historic Formula One, FIA Masters Historic Sports Cars, 90's GT Legend and the legendary Group C Endurance.
There was an abundance of cars clubs present this year including, Aston Martin Owners Club, Austin Healey Club, Bentley Drivers Club, BMW, Classic Corvette Club UK, Club Lotus, Ferrari Owners Club, Jaguar Drivers Club, Maserati Club, Mercedes-Benz Club Ltd and Porsche Club GB to name a few.
Our Photographer Steven Roe attended the event and we have included the highlights from another show stopping Silverstone Classic.