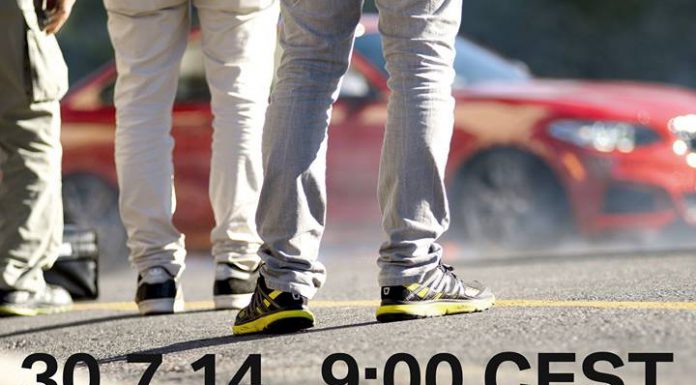 BMW M's official Facebook page has just revealed a rather mysterious teaser image showcasing a potential new variation of the BMW 2-Series Coupe.
The car or event teased is set to be revealed in just a matter of hours at 9:00 am CEST. As you can see for yourself, a red 2-Series can be seen in the background with three people looking at it. Initial speculation indicated that it could be the eagerly anticipated BMW M2 Coupe. However, that seems unlikely given the car pictured looks more like a regular M235i Coupe than an M2. Also, production of the M2 isn't set to begin until November 2015.
Either way, we don't have very long at all to wait!