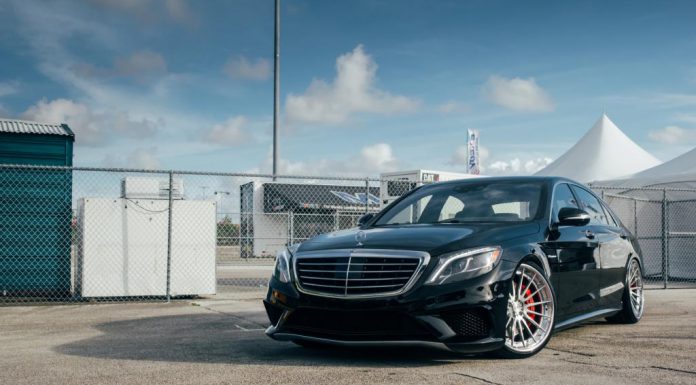 The 2015 Mercedes-Benz S 63 AMG may still be a brand new car but ADV.1 wheels have already got their hands on a stunning gloss black example and both tuned it as well as fit a stunning set of aftermarket wheels.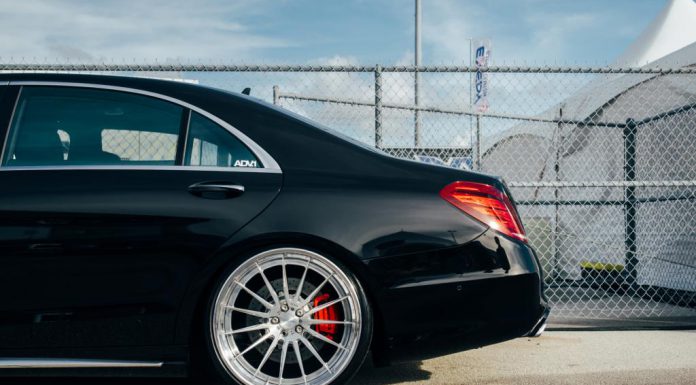 The tuning has been done by Renntech who tweaked the ECU which controls a more than competent 5.5-litre bi-turbo V8 engine normally delivering 585 hp. While no details about how much power and torque has been gained, ECU upgrades can add substantial amounts of power by unlocking the full potential of the stock engine.
On the wheel front, this 2015 Mercedes-Benz S 63 AMG features a set of ADV15 Track Spec forged wheels. At the front they measure 22×9.5 and at the back are 22×11.