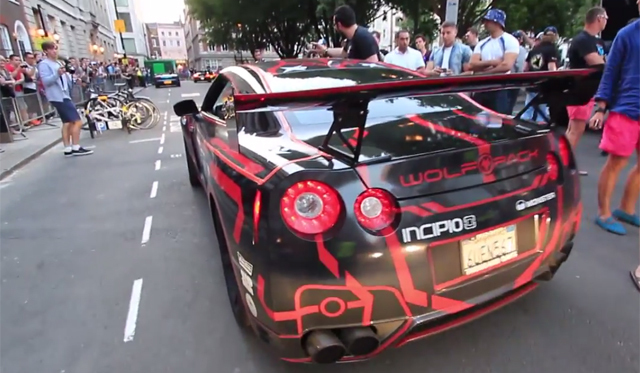 At this year's Gumball 3000, Team Wolfpack arguably had the most eye-catching cars in the famous rally. What really made the Team Wolfpack cars stand out was their glow in the dark Tron-inspired wraps! The following Nissan GT-R was one of their most eye-catching.
[youtube]https://www.youtube.com/watch?v=8v-hmOhEjBo[/youtube]
The full modification list for this particular Nissan GT-R isn't entirely known, but it definitely has a lot of performance modifications including an aftermarket exhaust system to really roar unlike any other GT-R going around!