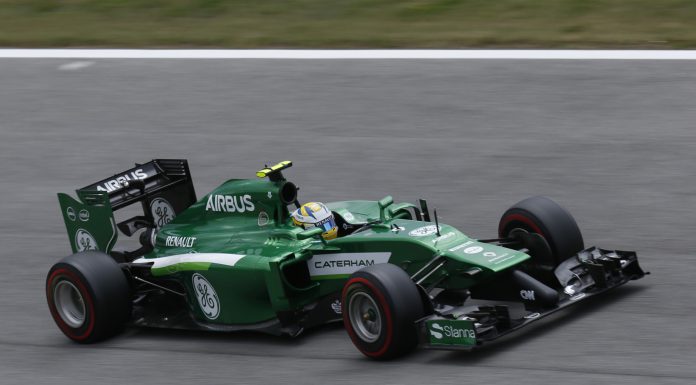 Tony Fernandes has confirmed the sale of the Caterham Formula 1 team prior to this weekend's British Grand Prix.
The Caterham F1 team has been sold to a consortium of Swiss and Middle Eastern investors. In a statement, Caterham confirmed that all other Caterham Group brands remain unaffected.
More specifically, the statement read, "All other Caterham Group brands – Caterham Cars, Caterham Composites, Caterham Technology & Innovation (CTI), Caterham Racing (GP2), Caterham Moto Racing Team (Moto2) and Caterham Bikes, remain as core elements of Caterham Group under the direction of chief executive Graham Macdonald and shareholders Tony Fernandes and Kamarudin Meranun".
It is unclear just how much the Caterham F1 team was sold for, but Colin Kolles is advising the new owners. He has previously been involved in the Jordan, Spyker and Force India Formula 1 teams. The outfit will continue to race as Caterham F1 Team.
Chief executive Graham Macdonald said, "Firstly I want to thank everyone who was involved in the F1 team for all their hard work and dedication since the team's first days in 2009. We have now secured an exciting new future for the F1 team with Dr Kolles that will allow the Caterham name to remain in Formula 1, giving us all the benefits of that exposure but also allowing us to focus our resources on new Caterham product development while leaving F1 to enter an exciting new chapter under the guidance of the new owners."