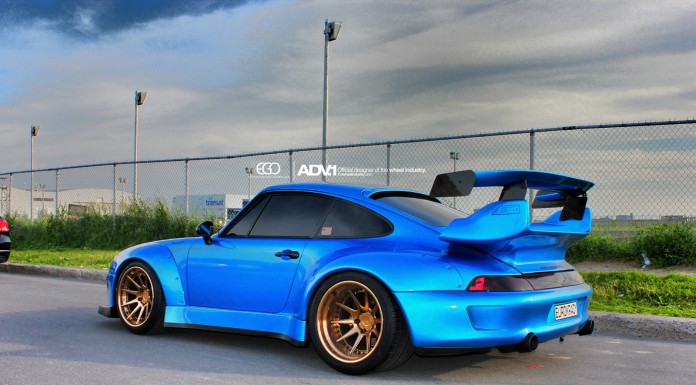 RWB widebody Porsche 993 Turbos are arguably the most eye-catching Porsche 911 models ever created. Due to its age, very few tuners have fettled with the 993-generation, but RWB has and their creations are simply out of this world. The following example is one of the best we have seen to date!
The car features a bright blue paint job and features a truly massive rear wing, flared front and rear wheel arches, new bumpers as well as a set of custom ADV.1 wheels.
These wheels measure 18×10.5 at the front and a truly massive 19×13.5 at the rear. Due to the size of the wheels, they feature a massive concave which complete the look of this RWB Porsche 993 Turbo perfectly!