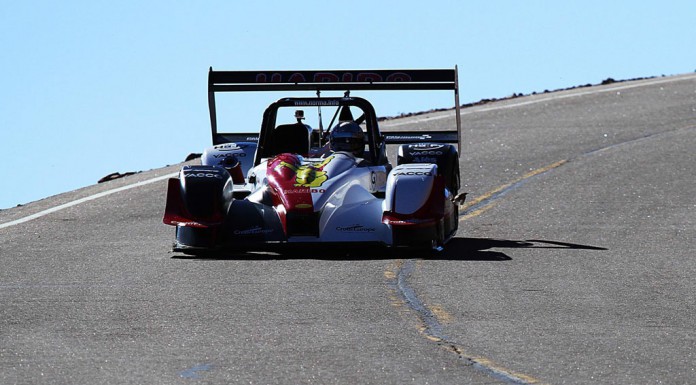 Last year's Pikes Peak International Hillclimb proved to be one of the most memorable as WRC legend Sebastien Loeb smashed the previous record by more than 90 seconds in the first year the hillclimb was completely paved. This year, Loeb didn't return but another Frenchman managed to take top honours.
That man was Romain Dumas who behind the wheel of his brutal 2013 Norma M20 RD managed to complete the hillclimb in just 9 minutes and 8 seconds. By comparison, Loeb's record setting time was an incredible 8 minutes and 13 seconds.
"After 2012, the target was to win one," said Dumas, the race runner-up in 2012. "This year, we did a perfect job, the car was running good and we prepared how we should. We are very happy, and this is a big win for the team.
"I knew I was running smoothly, so I didn't want to take any risks. It was a clear run. It was not incredible, but it was enough to win and that was the target anyway."
However, things didn't go so smoothly for nine-time winner Nobuhiro 'Monster' Tajima as transponder issues meant he couldn't set a final time.
Elsewhere, the all-electric 2014 Mitsubishi MIEV Evolution III completed the hillclimb in just 9 minutes and 8 seconds with Greg Tracy behind the wheel.