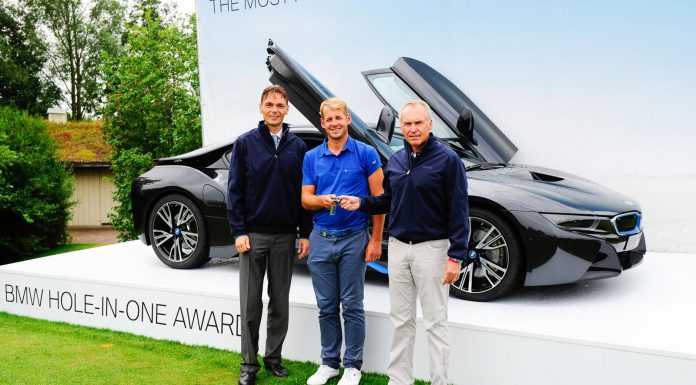 At the BMW International Open, professional golfer James Heath scored an epic hole-in-one on a par 3 and was awarded a brand new BMW i8 sports car to celebrate!
Heath's hole-in-one came at the 16th hole with a distance of 156 metres and it is just the fifth time a golfer has been handed the keys to a BMW after scoring a hole-in-one in the 26 years the BMW International Open has been held.
"I am blown away," said Heath. I'm virtually speechless. The BMW i8 is a stunning car and worth 137,000 euros. It more than triples the highest cheque I've ever made."
Previous golfers to score a hole-in-one at the BMW International Open and to walk away with a car have won a 640i Gran Coupe, 535i sedan, 325i Convertible and a Z8 sports car respectively. However, the i8 is definitely the best prize so far!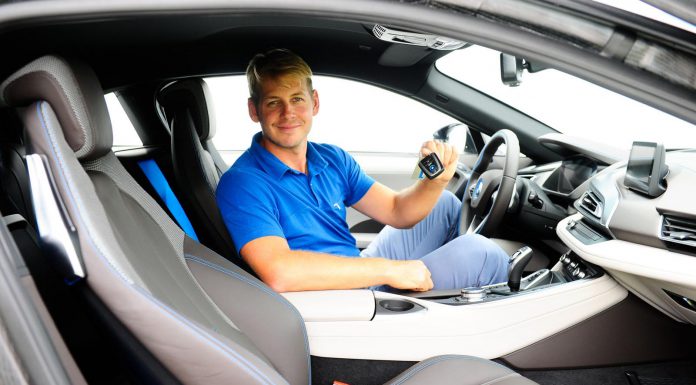 One of the coolest aspects of the new BMW i8 are the lengths BMW has gone through to ensure it is light. The single most important weight saving measure for the BMW i8 is its unique 'LifeDrive' architecture. This platform features the carbon fibre reinforced plastic monocoque dubbed the 'Life' and the aluminium module incorporating the i8's powertrain called the 'Drive'. One of the most important aspects of the BMW i8 is its heavy use of carbon fibre which comes from the American plant which recently announced it will triple its annual carbon fibre production up to 9000 tons.