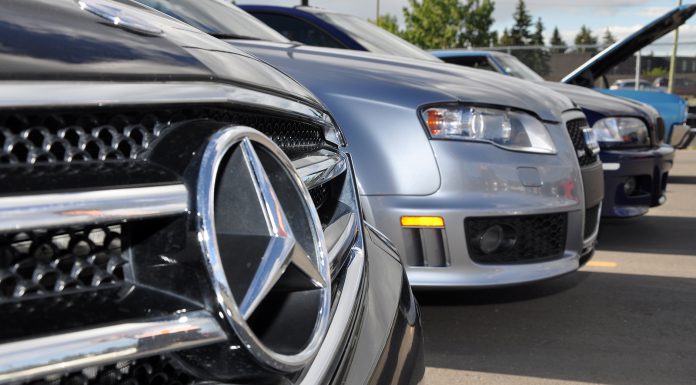 It's been a while since we visited the Wild Wednesdays weekly collector car show & shine in Calgary, so we took a trip over to the Grey Eagle Casino show venue to see what Calgary's car enthusiast community brought to be seen by the crowds.
Having been to the show before, we knew there would be some cool cars in the mix, but we never expected to see such a high-end group of cars displayed at the show for this week's massive public car display.
From European sedans like an Audi S4 and Mercedes C63 AMG wearing a Mode Carbon rear wing, to a Ferrari 360 Challenge and Shelby Daytona Coupe, the exotics and performance machines were out in full force at this week's show.
Some of the special cars that turned up for the event included the Ferrari 355 Challenge 'Engagement Ferrari,' now sporting a new exhaust system, a Ferrari 599 GTB, Mazda Miata with an LS3 motor-swap and a brand new C7 Corvette Convertible.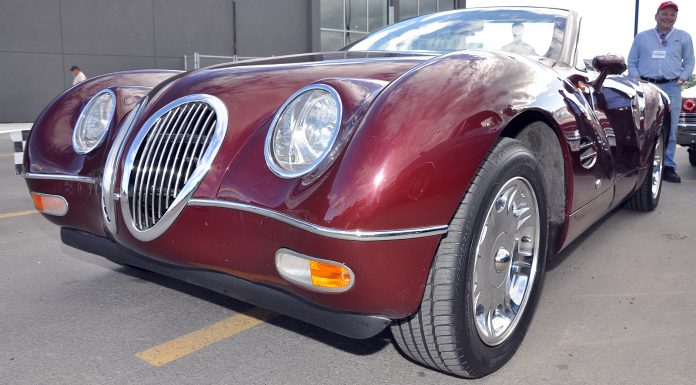 One very unique car that made an appearance was a custom hand-build sports car called the Atlantis. A husband and wife team drafted the designs, created the molds, shaped the sheet metal and built the car inside and out, all from scratch. The car took Mr. and Mrs. Miller just over five years to complete, but the result was a one-off car they could enjoy, and call their own. The car wears a badge displaying the car's name and the manufacturer: Robert Miller Design.
Over two-hundred cars turned out for the event, providing a great mix of American muscle, tuners and of course the exotics! Given the long-running nature of this particular show & shine, the quality of cars turning out at the weekly events just keep getting better!
This week we saw Corvette ZR1s, Camaro ZL1s, Ferraris, Lamborghinis, Porsches and more, as well as two very special cars that we will keep secret for now. But the big question is, what will we see at next week's show?