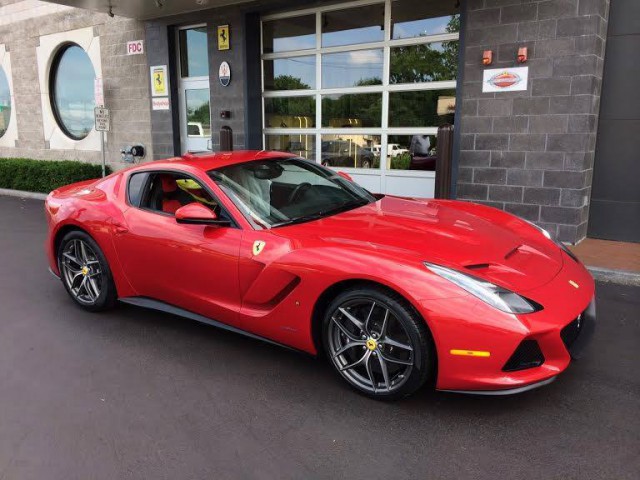 Just after images of the one-off Ferrari F12 TRS emerged which reportedly cost $4.2 million, another one-off F12 Berlinetta based Ferrari has been spotted out in the open for the very first time. This particular car, dubbed the Ferrari F12 SP America was originally spotted just over two months ago and has now been spotted at Wide World Ferrari Maserati in New York in the United States.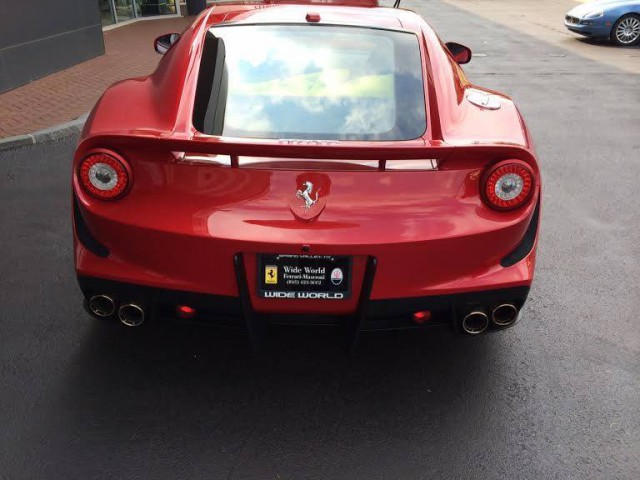 Details about the car are still quite limited, but considering the name and the fact that it is now in the U.S, it has inevitably been commissioned by a wealthy Ferrari enthusiast there. Obviously based on the F12, the Ferrari F12 SP America features thoroughly updated styling including a new front end with a new bonnet, wheel arches, front bumper and splitter, side skirts, wheels, bootlid spoiler, rear bumper, B-pillars and a new aggressive rear diffuser.
Compared to the Ferrari F12 TRS, the SP America isn't quite as insane with it retaining the F12's standard roof instead of becoming a drop-top. Consequently, it likely cost less than the rumoured $4+ million price tag of the F12 TRS.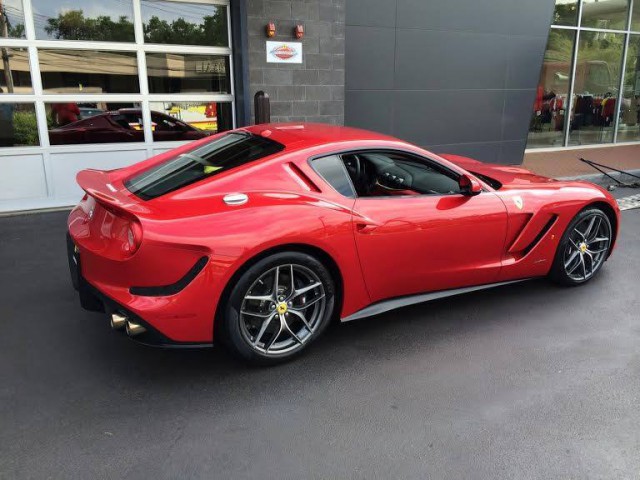 Under the hood, the Ferrari F12 SP America's 6.3-litre V12 engine likely delivers 740 hp and 509lb-ft of torque, enough for a 0-100 km/h time of just 3.1 seconds with the 200 km/h milestone achieved in 8.5 seconds.
[Via Dal Canton Fotografia]