During the Ferrari Cavalcade 2014, Ferrari has unveiled a new model, the Ferrari F12 TRS, a car that is designed and built upon the platform of the Ferrari F12 Berlinetta. Ferrari F12 TRS was built and designed upon customer request. The brief was for a two-seater, open top, extreme Ferrari sport cars.
Ferrari have announced that the car carries a hefty $4.2 million price tag. The design and name "F12 TRS" come from the 1957 Ferrari 250 Testa Rossa which is the car that drew the inspiration of Flavio Manzoni and the Ferrari Style Centre team.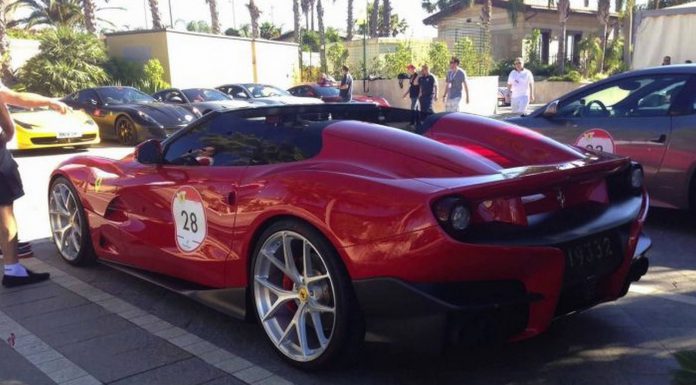 The Ferrari F12 TRS comes with the same 6.3 litres V12 as the F12 Berlinetta. It produces 740 hp and 509lb-ft of torque, enough for a 0 – 100 km/h time of just 3.1 seconds with the 200 km/h milestone achieved in 8.5 seconds.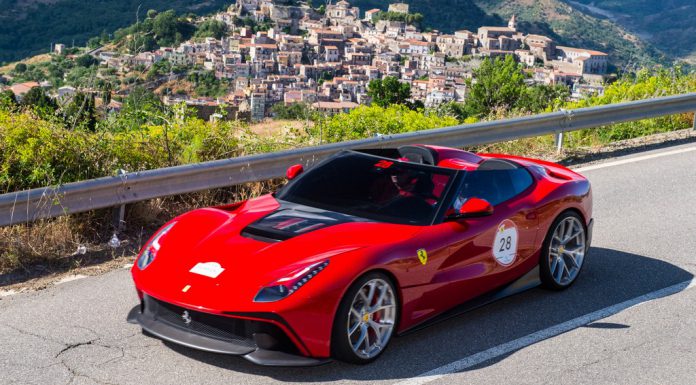 The interior of the car has been downgrade to the most essential features. The audio system, window controls, mats, central air vents, glove compartment and various holders have been removed from the car. The controls for the air-conditioning have also been reduced to the bare minimum. Unfortunately, F12 TRS is one-off so don't expect to see it at your local dealership anytime soon!
http://youtu.be/SCghnCIh82I