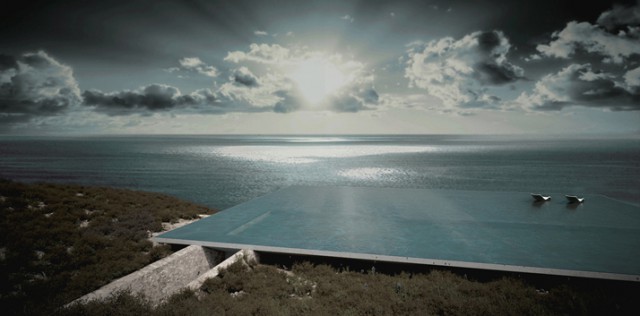 Very few places in the world are associated with decadence quite like the Cyclades. As a group of Green islands in the Aegean Sea, the stunning scenery and iconic architecture of the area helps attract millions of tourists annually. One of the most beautiful islands in the Cyclades is Tinos with it featuring rugged, rocky hills complete with over 40 villages.
Now, Kois Associated Architects have completed work on a simply out of this world house carved into the rock face and complete with a roof incorporating a stunning infinity pool providing unrivalled views of the Aegean Sea.
With the exception of a small outdoor living area, the entirety of the house is found within the rock face.
Discussing the house, Kois Associated Architects said, "The most of the visible construction materials were extracted from the vicinity and were used to make the house 'disappear' into the scenery. Local techniques were also borrowed like the characteristic dry wall construction found in abundance in the island. This technique was implemented with minor modifications; on the side embankment walls in each side of the pool volume.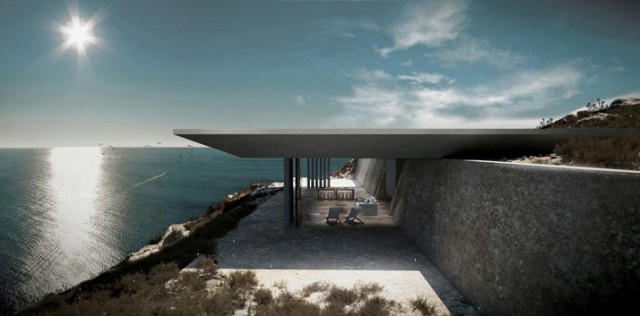 "The local materials have a low impact on the environment and they are very efficient as insulating materials. The rear walls are made of retained earth and have layers of vegetation that regulates the temperature and cools the environment through evaporation. The pool acting as roof provides thermal insulation and protection from solar radiation and heat transmittance."