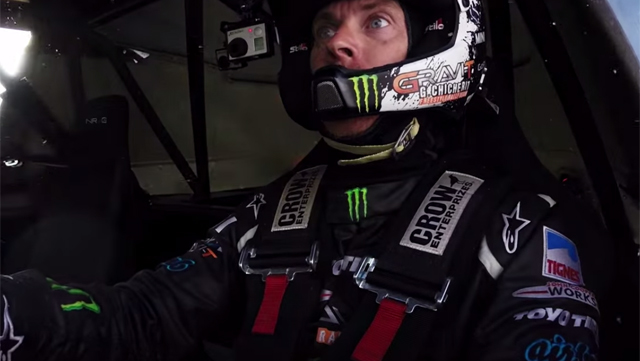 Back in March, French daredevil Guerlain Chicherit attempted to break Tanner Foust's car jump record of 332 feet in a Mini Countryman rally car. However, not everything went to plan during the jump on snow as the car nosedived and flipped and rolled multiple times. Thankfully, Chicherit was able to walk away from the crash.
[youtube]https://www.youtube.com/watch?v=HWOANXNGrZc#t=542[/youtube]
The record jump was being documented by GoPro and now the official 12-minute video looking at the run up to the jump and the jump itself has been released. Ultimately, the massive crash was captured from a host of angles including from inside the cabin where Chicherit was thrown around like a ragdoll in the extremely violent crash.