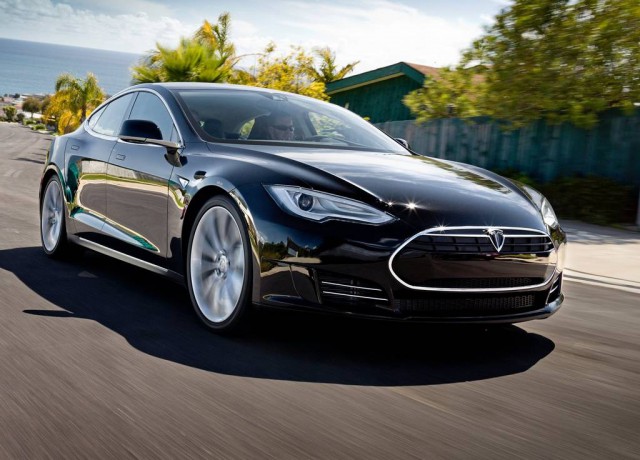 The first deliveries of the all-electric Tesla Model S have just begun in the United Kingdom as the American manufacturer continues its European expansion. With the U.K. adding to the tally of European countries the Model S is sold in, the company's CEO Elon Musk has confirmed he is considering opening up a European production facility in the future.
As it stands, Tesla has a facility in the Netherlands which installs the batteries of European bound Model S's. However, Musk recently revealed that European once sales of the car reach 160,000 units annually, the company would consider opening a production facility to produce the electric luxury sedan from scratch.
While speaking with Automotive News Europe at the U.K. launch of the Model S in London, Musk said, "My aspirations for Europe are that we sell a comparable number of cars in Europe as the U.S."
In the first four months of this year, Tesla managed to sell 3,457 units of the Model S in Europe compared to 2,050 sales in the United States. As it stands, Norway is Tesla's biggest market in Europe but Musk believes that the U.K. will soon become its most popular market.
Not too long ago, Musk confirmed his hopes to create a Chinese production facility in the next three to four years to produce cars for Asia.