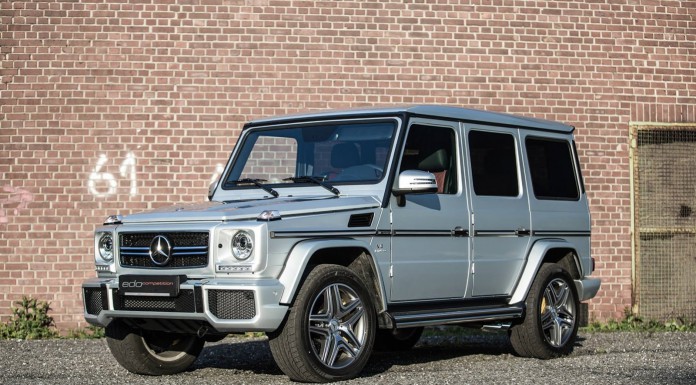 When the Mercedes-Benz G63 AMG leaves the factory, it features a monstrous 5.5-litre twin-turbocharged V8 engine delivering 536 hp and 560 lb-ft of torque. Not only is that enough power to trounce many sports cars off the line, it is also more than enough to haul some pretty heavy loads. Despite the capabilities of the stock car, Edo Competition decided to tinker with it and have added a host of impressive modifications.
First and foremost, Edo Competition added a new sports exhaust system complete with valve control and new sports catalytic converters and an optimised ECU. Consequently, the Mercedes-Benz G63 AMG by Edo Competition delivers 651 hp and 664 lb-ft of torque. While the German tuner hasn't reveal performance details for the car, it has removed the top speed limiter.
In order to bring the beast to a brisk stop, Edo Competition have added a custom carbon ceramic brake system with massive 398 mm discs at the front and 380 mm at the rear. Six-piston calipers bite down on these discs with the help of new sports brake pads and new brake lines. As the images here show, this particular Edo Competition G63 AMG features bright yellow brake calipers.
Finally, Edo Competition offers a host of interior modifications for the car and to suit the style of the customer.