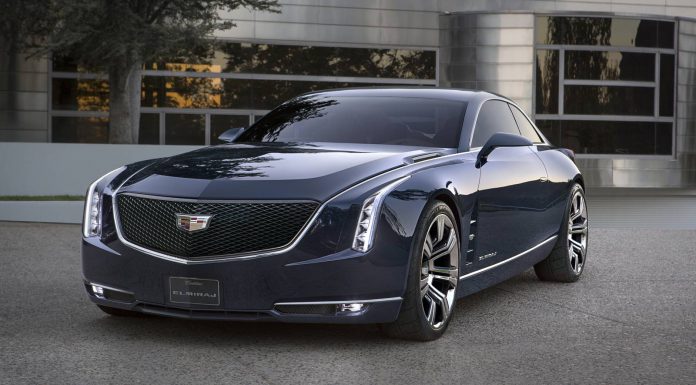 Upon its unveil at last year's Pebble Beach Concours d'Elegance, the Cadillac Elmiraj was immediately met with positive reviews. Despite this, Cadillac has confirmed that no final decision about the production possibilities of the Elmiraj have been made.
While speaking at last week's WardsAuto Interiors Conference, General Motors Vice President of Global Design Ed Welburn said, "It has been so well received wherever it has been shown". Despite this, there remains no final word about its future.
Immediately following the car's reveal in August last year, reports emerged suggesting it could be heading to production. At the time, Cadillac Senior Vice President, Bob Ferguson, said "the car is very doable".
As a reminder, the Cadillac Elmiraj Concept is built from the chassis and structural elements set to be used in future production models. It is also powered by a massive 4.5-liter twin-turbocharged V8 engine boasting an estimated 500 hp and 500 lb-ft of torque. That powertrain is based on the smaller 420 hp, twin-turbo V6 engine from the 2014 Cadillac CTS Vsport edition.
From a design standpoint, the 2013 Cadillac Elmiraj Concept features two functional air vents in the long hood acting as hot air outlets for the twin-turbocharged V8 engine. The car then rolls on a set of 22×9 inch aluminium wheels backed with larger carbon ceramic brake discs and Cadillac's monoblock calipers.
[Via Auto News]