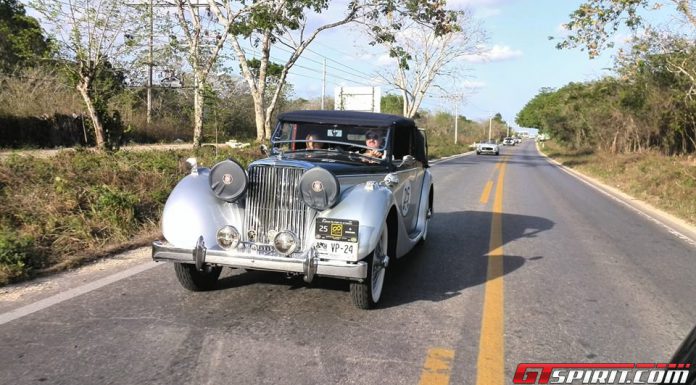 Magnificent landscapes and a great touristic attractive is what Rally Maya offered to its participants, but great friendships, awesome memories to tell and hours of fun complemented the whole historic rally experience. As you've already read here before, this rally reunited more than 120 classic cars on the Mayan Riviera.
Cars dating from 1915 to 1973 were allowed to race through several towns such as Tenabo, Hecelchakán and Calkiní to finally get to Yucatán. Its objective, much more than being a rolling museum and the first rally of this kind in the area, was to help diabetic kids in the Yucatán peninsula.
A dream came true, some said when asked about how they felt joining the rally, and it sure is for the people that came from 16 different Mexican states as well as those who flew their cars to race in México coming from many other parts of the world. Six days and 1,400 kms was barely enough for those who felt the passion of riding in the rarest classics and collectible cars of México.
Over 300 people participated in this first ever edition of the Rally Maya including enthusiasts that taught us how do ride: with over eight decades of age, they rushed across the three states the rally covered in precious cars.
Whether a Mercedes-Benz 300SL Gullwing, a Porsche 356, a BMW Isetta or a Ford Speedster, all cars were appreciated by the people who stood by the roads for hours waiting for the caravan to arrive. As an international event, the Rally Maya proved to be much more than it was announced.
Sponsors included several high end brands, but Chopard did an outstanding job creating a limited edition watch for the Rally, so limited that only 50 pieces were made and they all sold instantly. Below we got an image of one of these timepieces in the hands of Luis Alcalá, FMAAC president, who received the first example and gladly told us on an interview that he felt extraordinarily happy to join such an amazing event; we even got to know that some people are already wanting to subscribe for next year and international subscriptions are being asked for from both Europe and Africa.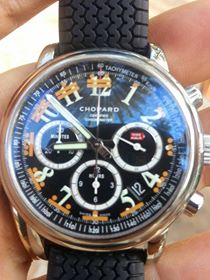 While this year's edition is over, the spirit of the Rally Maya lives on in the hearts of those who participated one way or another, and will be remembered not only because of the majestic views and astonishing cars, but for its altruist roots. We will be informing you about the 2015 rally the moment it is announced, meanwhile this video will surely make you want to come either to race or to enjoy at a high end resort the beautiful sights of the Mexican paradise.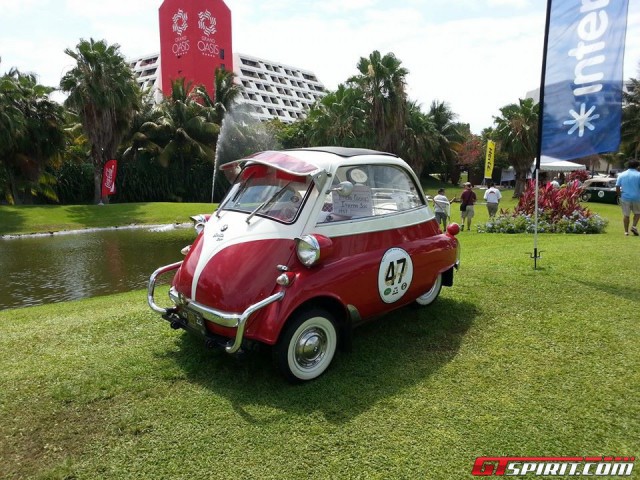 Be sure to tell us what you think on the comments below, share with your friends, and follow us on Facebook, Twitter and Instagram.
[youtube]https://www.youtube.com/watch?v=-n1QQxDqdfs[/youtube]