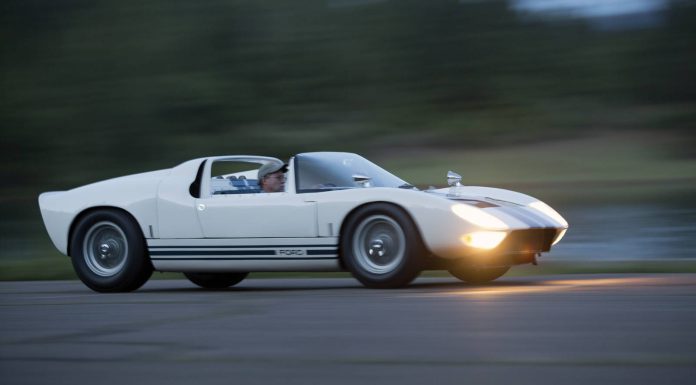 At the upcoming RM Auctions event in Monterey in mid-August, a stunning 1965 Ford GT40 Roadster Prototype will hit the auction block.
Just last month, a 1964 Ford GT40 Prototype sold for a record $7.1 million at auction and this particular one is chassis # GT/108 and was the 8th of just 12 GT40 prototypes ever built.
As many know, the Ford GT40 was conceived as a way of exacting revenge against Enzo Ferrari. Rumour spread in the early 1960′s that Enzo Ferrari was keen to sell the Italian company to Henry Ford. Ford spent several million dollars trying to make the deal go through, only to have Enzo Ferrari cut the deal at a late stage when a dispute over Indianapolis 500 reared its head.
Eager to get back at Enzo, Henry Ford commissioned the Ford GT40 project in an attempt to muscle into the 24 Hours of Le Mans scene, a race which Ferrari had dominated in those years. Built and designed in England, the Ford GT40 was a massive success, clinching four consecutive 24 Hours of Le Mans victories.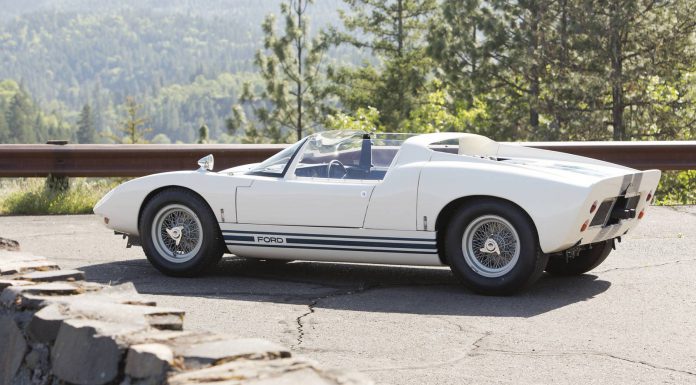 The complete history of this particular GT40 Roadster Prototype hasn't been revealed but it was used by Shelby American for testing, has been owned by the one person for more than two decades and in the past, has been driven by Ken Miles, Carroll Shelby and Jim Clark.
Photo Credit: Pawel Litwinski ©2014 Courtesy of RM Auctions