The City of Calgary recently finished construction on an incredible 650 meter long tunnel that goes underneath the runway of the YYC International Airport. To celebrate the grand opening, the city decided to celebrate in the best possible way, a car show inside the tunnel!
With over 400 cars displayed inside the new airport tunnel, and thousands of spectators on hand, it was a great way for members of Calgary's car community to display their vehicles to the public.
Legendary automotive tuning shop, ZR Auto, was on hand with an incredible 20-car display that ranged from the famed Ferrari ZXX to a Rolls Royce Phantom and many more.
Displayed at the very front of the tunnel for all to see, the ZR Auto cars on display included: The Edo Competition Ferrari ZXX, Edo Competition Ferrari F40 (LM Spec,) gold-chrome Lamborghini Diablo 6.0 VT, chrome Kleeman-modified Mercedes SL55 AMG, Hennessey Ferrari 458 Italia, Novitec-tuned Ferrari 458 Italia, Lamborghini Aventador, Ferrari 328 GTS Coupe, Ferrari 328 GTS Spider, Porsche 911, Mercedes S63 AMG, Bentley Continental GT, Rolls Royce Phantom, Audi R8, Area 27 Mercedes SLS AMG Black Series and pink Mercedes C-Class.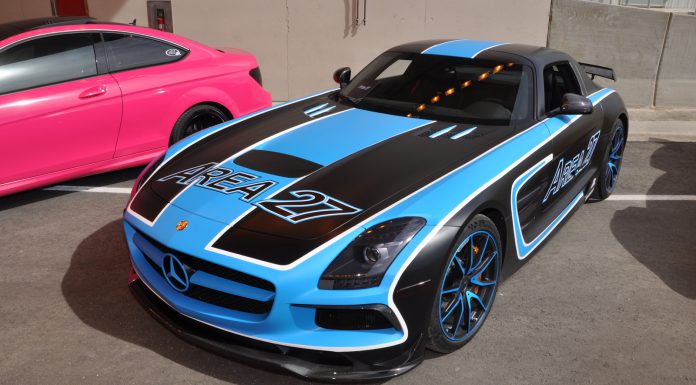 The car display inside the tunnel drew in onlookers by the hundreds, and before we knew it the tunnel was filled with people. Some remarked that the Rolls Roycs Phantom and Audi R8 were the same cars from the movie, Iron Man 2, while others commented that the SLS AMG Black Series looked like the Batmobile. Though not true, we can let them dream!
All-in-all, an incredible event! We'll bring you more photos from other groups who displayed inside the tunnel at this airport tunnel grand opening event.