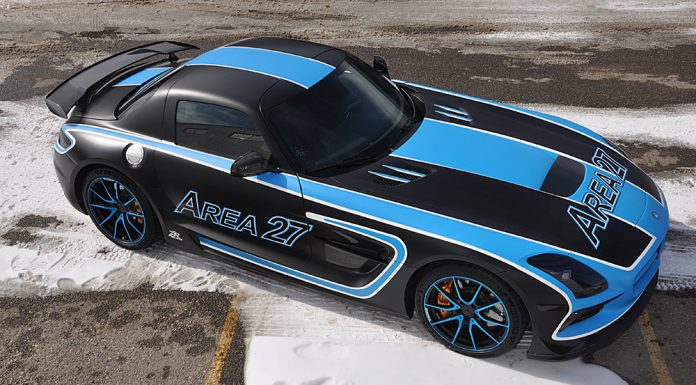 The Mercedes-Benz SLS AMG Black Series is one incredible street-legal supercar. Based off the racing version of the SLS AMG GT3, it includes increased engine power to 622 hp and decreased torque to 468 lb-ft.
The coupe features an increased engine redline of 8000 rpm, fully revised high-speed valve train with modified camshafts, adapted cam geometry and modification of the intake air ducting. It's the perfect race car that can be driven on the road and track with an enjoyable result.
When the upcoming Area 27 racetrack in Osoyoos, British Columbia approached ZR Auto about turning this Black Series into something truly unique, both parties knew that the end result would be nothing less than awe-inspiring. When the SLS AMG Black Series rolled off the trailer, it remained factory silver. By many standards, silver is a generic and boring colour, especially when the car has to love up to its Black Series name.
After deciding on a design for the car, the team went to work, prepping the German supercar for a full automotive wrap, inside and out. With the body panels disassembled, the wrapping process began.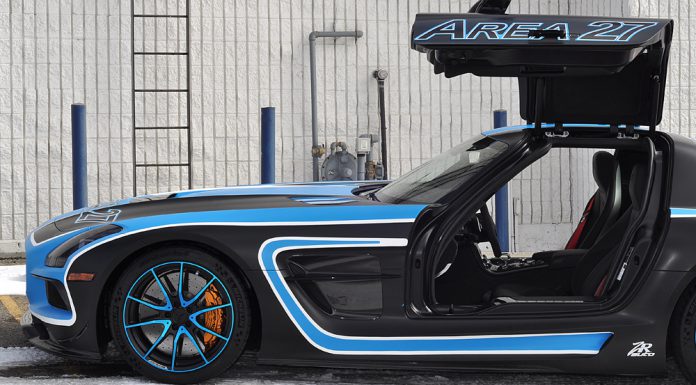 Now, three weeks later, the final product has been revealed. The transformation is incredible. Layered in matte black with baby blue and white accents, the Area 27 SLS AMG Black Series is a car that will get noticed.
Complete with headlight and taillight tinting and custom-painted wheels to match the body of the car, this AMG looks mean from every angle. What was once a bare Black Series model is now a one-of-a-kind head-turner that gives the Black Series name a whole new meaning.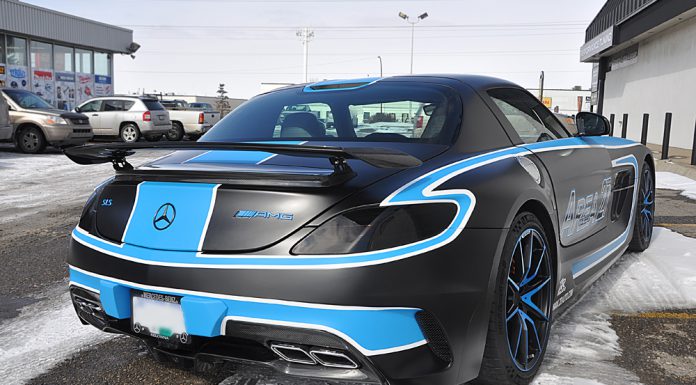 To make things better, this car is going to be driven on an upcoming road rally this May to celebrate the upcoming Area 27 Racetrack, scheduled to open in 2015. The rally will see over 30 exotic cars depart Calgary, Alberta, Canada, for Osoyoos, British Columbia, followed by a tour through British Columbia's wine country with various checkpoints along the way.
GTspirit has been invited along for the rally, so we are excited to announce that we will bring you full coverage from the event.