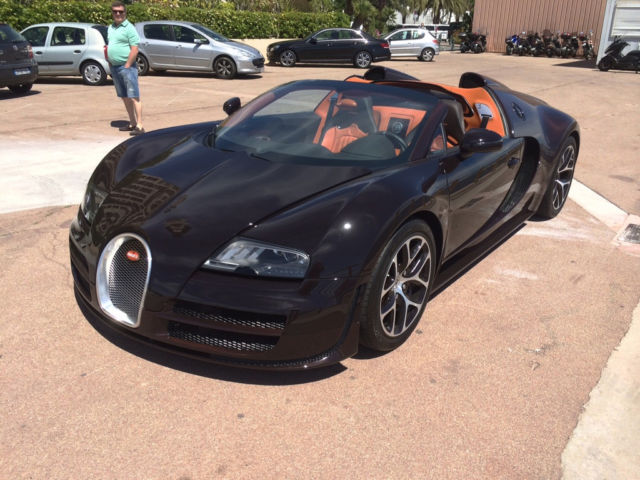 The stunning Bugatti Veyron Grand Sport Vitesse finished in pure brown tinted carbon fibre from the Geneva Motor Show 2013 is currently up for sale in Monaco.
This Veyron Grand Sport Vitesse really is unlike any other with the brown carbon fibre adding an entirely new level of exclusivity and luxury to what is already a highly allusive and sought after supercar. The exterior finish is perfectly complemented in the cabin with orange and brown leather with contrasting stitching.
Inspired by the record breaking Bugatti Veyron Super Sport, the Veyron Grand Sport Vitesse is powered by a 8.0-liter W16 engine which puts out an impressive 1,200 horsepower (882kW) at 6,400 rpm. The peak torque of 1,500Nm is reached in between the 3,000 and 5,000 rpm.
The increased power of the new roadster's 16-cylinder engine is made possible by the four enlarged turbochargers and intercoolers. The chassis has also been modified to support the power increase, which enables the driver and passenger to enjoy a maximum lateral acceleration of 1.4 g.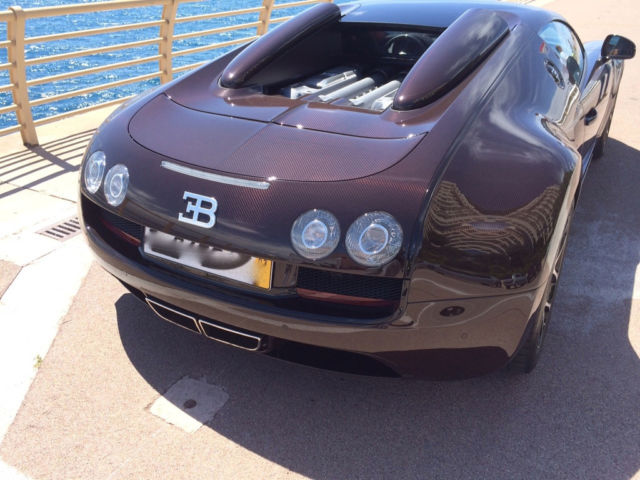 Unsurprisingly, this Bugatti Veyron Grand Sport Vitesse has travelled a mere 1300 km since rolling out of the factory. Combined with the exquisite condition and finish of this example and the incredible speeds it is capable of, it has an asking price of 2 million euros excluding tax.