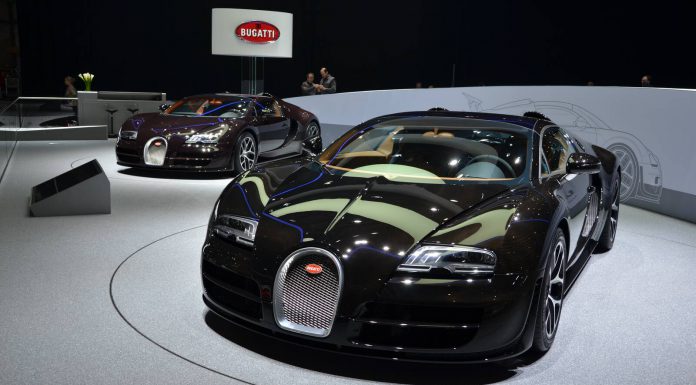 Bugatti haven't got anything new to present at the Geneva Motor Show 2013. We thought we would still bring you a gallery of shots from the show anyway, afterall, you can never see enough Bugatti Veyron Grand Sport Vitesse photos!
Inspired by the record breaking Bugatti Veyron Super Sport, the Veyron Grand Sport Vitesse is powered by a 8.0-liter W16 engine which puts out an impressive 1,200 horsepower (882kW) at 6,400 rpm. The peak torque of 1,500Nm is reached in between the 3,000 and 5,000 rpm.
The increased power of the new roadster's 16-cylinder engine is made possible by the four enlarged turbochargers and intercoolers. The chassis has also been modified to support the power increase, which enables the driver and passenger to enjoy a maximum lateral acceleration of 1.4 g.
For full details of the Bugatti Veyron Grand Sport Vitesse, feel free to read our detailed article found in the embeded link.