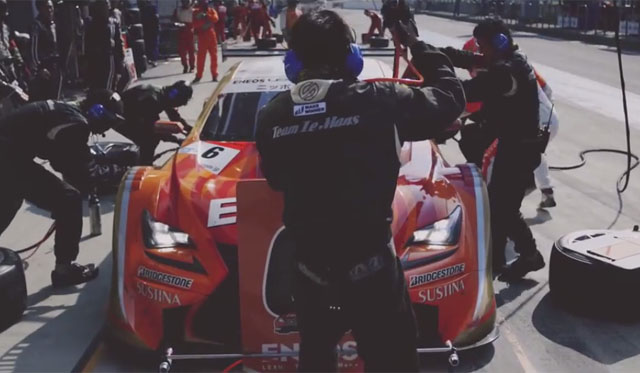 Japan's Super GT racing series is definitely one of the most exciting in the world. Unfortunately, it isn't very big outside of Japan itself and as a result, very few motorsport fans ever have the ability to see just what the incredible cars are capable of.
[youtube]https://www.youtube.com/watch?v=lSLd-8sFzoE#t=66[/youtube]
The following video, filmed during the second round of the 2014 Super GT season at Japan's Fuji Speedway should give you an awesome glimpse of just how epic this racing series is however. In case you didn't know, Super GT is split into the GT300 and GT500 classes with the GT500 cars utilising the same chassis and abiding by the same regulations for aerodynamics as DTM.
Amazingly, the GT500 series which consists of the Nissan GT-R, Lexus RC and new Honda NSX Concept GT, only utilises turbocharged four-cylinder engines yet the cars still manage to sound incredible and are brutally fast!