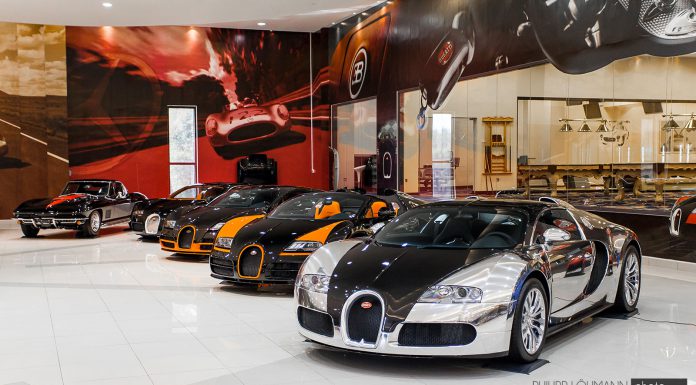 Once in a while we come across car collections and garages that truly blow our mind. The collection at SBH Royal Auto Gallery did exactly that. From the moment we arrived at the private museum just outside the UAE's capital Abu Dhabi it was immediately clear we were dealing with a very special kind of car collection and a true dream garage.
The center piece of the SBH Royal Auto Gallery complex is the gallery itself; it includes three themed wings with the rarest and most incredible hypercars on display and also features work- and dining facilities, a movie theater, a spa, games room and even a bowling alley.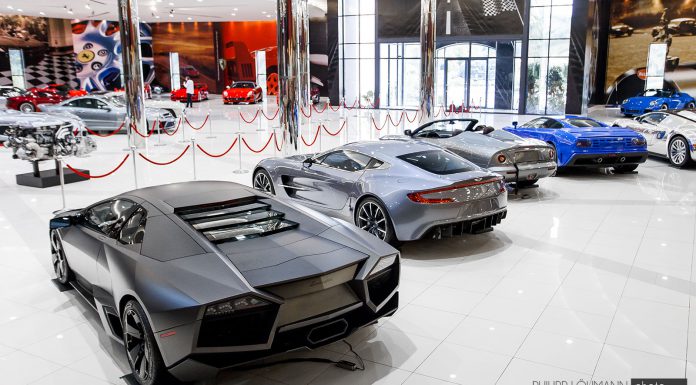 Sheikh Sultan laid the foundation for the current collection in April 2004 when he bought an Alpina V8 Roadster. The start of a hobby that now includes nearly every desirable hypercar on the planet. Inside the gallery is room for 32 cars on display but this is only part of the total collection that comprises of dozens of cars.
Special place in the gallery is reserved for a few brands in particular: Bugatti with both the Veyron Super Sport World Record Edition as the Veyron Grand Sport Vitesse World Record Edition along with two other Veyrons and a blue Bugatti EB110.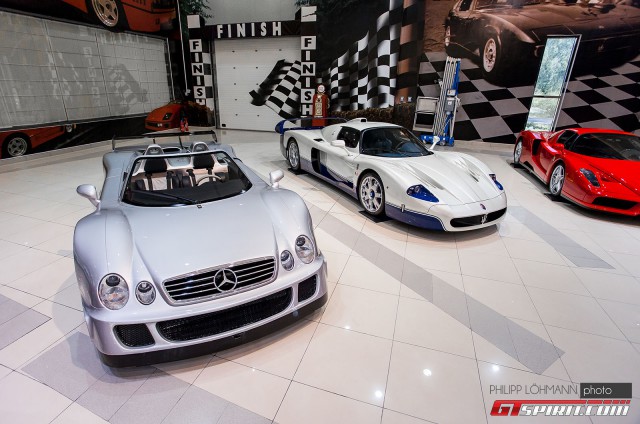 Ferrari has a special area that includes the legendary F40, F50, Enzo, 599XX and since our visit even a LaFerrari has been added. Porsche is present with the Carrera GT and the ultra rare Porsche GT1 and Mercedes-Benz with the SLR 722 Edition, SLR 722 S, SLR Stirling Moss, SL65 Black Series, legendary 300SL Gullwing and an ultra rare CLK GTR Roadster.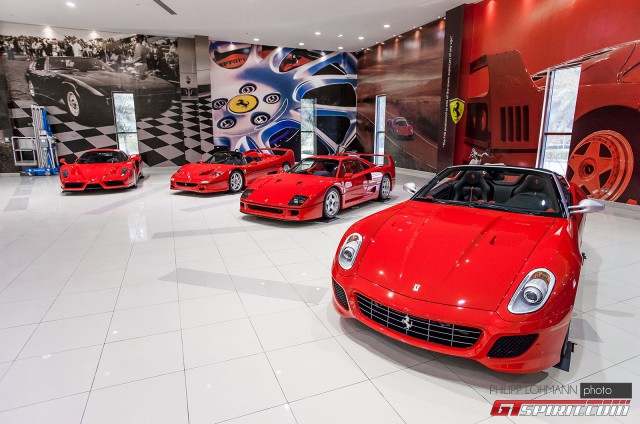 The SBH Royal Auto Gallery is located at Abu Muraikha, a historic site which today is a working farm with a vast number of date and fruit producing trees. It is also home to several of Sheikh Sultan's other great passions namely the breeding of Camels, Arabian Gazelles and the nurturing and training of Falcons. The Gallery is surrounded by landscaped gardens and other facilities including a private kart track and technical facilities where all cars are kept in top condition.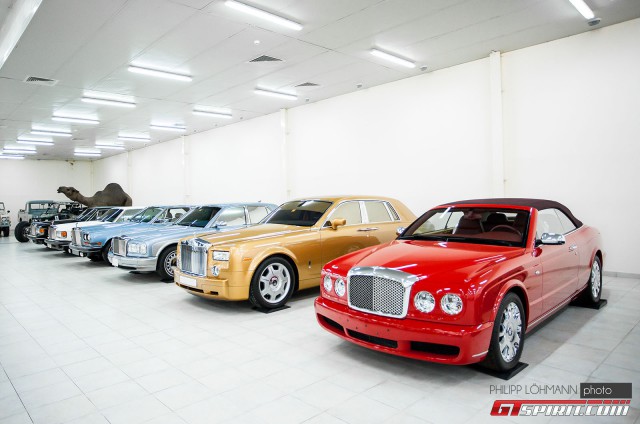 Besides the main gallery we were also shown another part of the car collection which includes everything from luxury limousines to an F1 car and off-road vehicles to rare supercars like the Vector W8.
The SBH Royal Auto Gallery hosted several high-end events like the Bugatti UAE Grand Tour and recent private viewings of the McLaren P1 and LaFerrari. The SBH Royal Auto Gallery is a private collection and can only be visited by invitation.