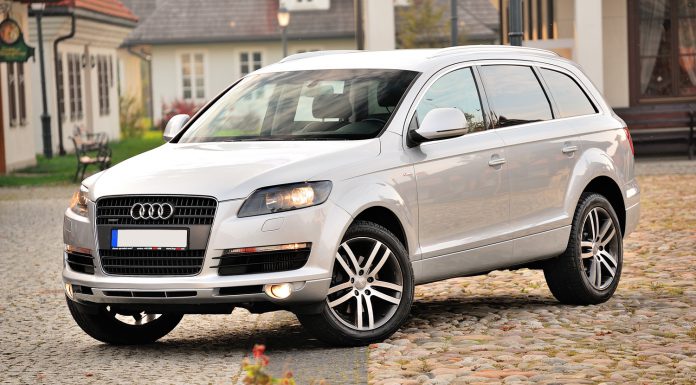 According to the latest word on the street, Audi is currently developing an all-new luxury SUV dubbed the Q8. As the name suggests, the car will sit above the current Q7 in the German marque's range of SUVs and by just one of many new models Audi will reveal by 2020. This follows on from recent reports an Audi Q9 is in the works as well.
The Audi Q8 has been give production approval within Audi and consequently, it is hoped to launch within the next three years and will be followed by other SUVs including the Q1, Q2, Q4 and Q6. Audi is so invested in this plan that it predicted by 2020, SUVs will account for 40 per cent of its annual sales bringing total yearly sales to around 800,000.
The Q8 is being specifically developed to target places like China, the United States and the Middle East and in essence, will be very similar to the Audi A8 under the skin except for the larger body and all that goes along with that (larger wheels, new suspension etc). For top-of-the-range Audi Q8 models, adjustable air suspension is likely to be used.
The new Audi Q8 will be more than five metres long and in entry-level form, will come with a turbocharged 3.0-liter V6 petrol costing around 50,000 pounds. In range topping Audi RS Q8 guise with a twin-turbocharged 4.0-liter V8, expect that price to increase to around 90,000 pounds.
Visually, the Audi Q8's design will be led by new Audi design boss Marc Lichte and is set to feature a quite aggressive and sporty design and will appear more streamlined than the Q7 thanks to a new raked rear window. The car will ride on the new MLB platform being developed by the Volkswagen Group and set to be utilised on cars like the Lamborghini Urus, third-gen Cayenne and Cayenne Coupe, next-gen Volkswagen Touareg and the Bentley SUV.
[Via Autocar]