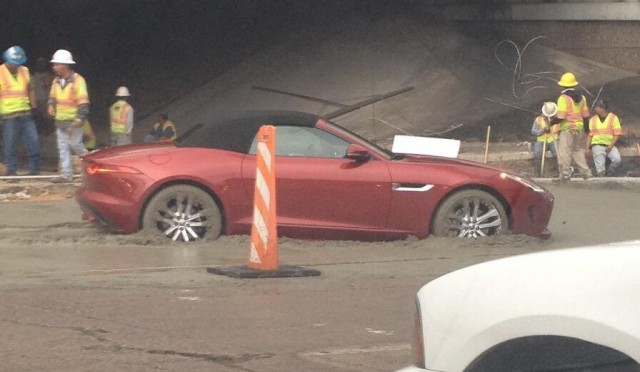 This Jaguar F-Type owner apparently got a bit stuck recently. The image was posted by Twitter page Pursuitist Luxury late yesterday and it appears to show the Jaguar stuck in cement.
It seems as though the Jaguar driver got stuck in traffic somewhere in the US. In his (or her) attempts to skip the cue, the car got stuck in freshly laid cement. It reminds us of the Porsche 911 that also got stuck in cement a few years ago.
Puruitist Luxury posts:
Brand new #Jaguar driver believes he's too important to sit in traffic. Insta-karma smack down.
We can't tell if it is a V8 S or one of the V6 models. Hopefully someone was able to pull it out before the cement dried!