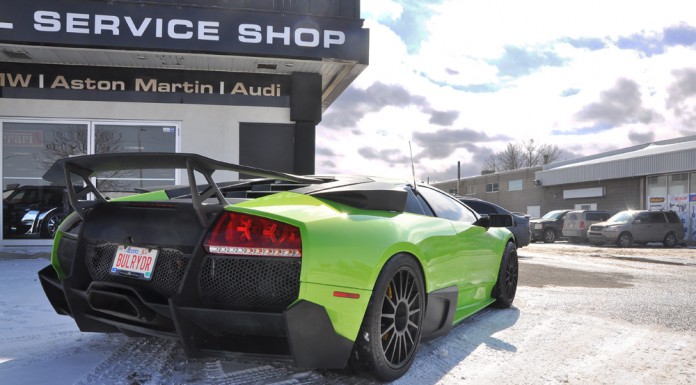 The Lamborghini Murcielago is a sight to behold, but when you're staring down a 750hp Murcielago modified by German Tuner, Edo Competition, and ZR Auto, that's another story.
This bright green Edo Competition LP750-4 SV Murcielago hails from the Canadian city of Edmonton, known for its lucrative oil and gas industry. It's no surprise that the owner of thus Murcielago decided to make his Bull even faster and more aggressive.
This particular LP750-4 was recently re-painted in preparation for summer, and sports an SV-based body kit. The styling kit consists of new front fascia, SV side skirts, rear bumper, diffuser, spoiler and engine cover.
The car has traveled all over Canada and the United States, participating in ZR Auto's Race the Base event twice, Targa Newfoundland in 2011 and many supercar rallies and drives around North America.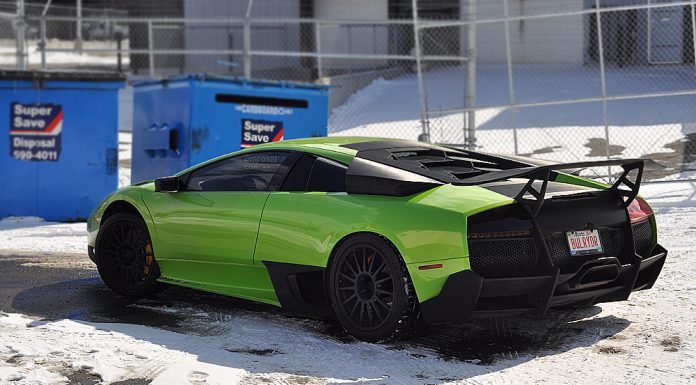 Inside the motor, modifications include Edo Competition cylinder heads, completely revised intake system, high-performance exhaust headers, high-flow catalytic converters, more aggressive camshafts and a new clutch were developed specifically for the LP750 package.
A new exhaust system was also installed to give this Lamborghini the bark to match its bite. Additionally, the ECU has been re-mapped to accommodate all these modifications.