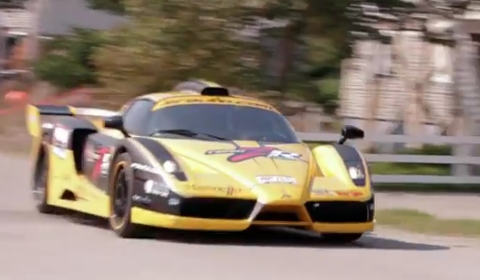 The official trailer for the upcoming DVD entitled "Team ZR vs Targa Newfoundland 2011" has been released. The adventure across Newfoundland, Canada holds North America's most dangerous road rally "Targa Newfoundland" and is known for the Ferrari Enzo XX Evolution crash.
The full DVD includes never before seen Enzo recovery footage from the famous Enzo Ferrari that crashed into the ocean, and five of the worlds fastest tuned exotics including: Edo Enzo XX Ferrari aka. the yellow submarine, Lamborghini Murciélago, Maserati MC12, Ferrari F430, and Saleen S7 (with spare parts from a Ford).
You can pre-order the DVD online now at www.zrauto.ca and receive a free copy of Race the Base 2010 DVD which includes footage of the Edo Enzo XX racing an F-18 fighter jet.