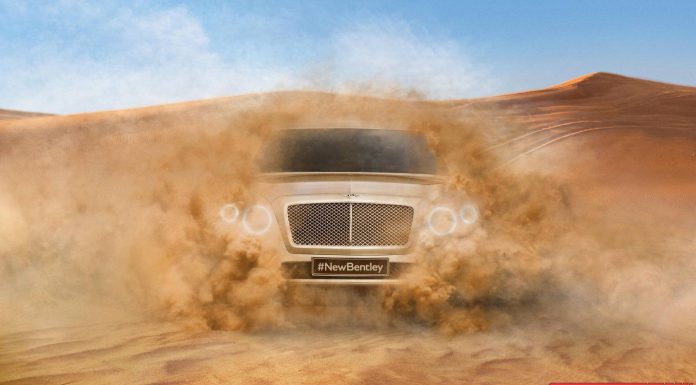 After years of talk and speculation, which began with the unveiling of the EXP 9 F concept at the Geneva Motor Show in 2012, Bentley has officially pulled the wraps off of their new SUV, set to arrive in dealerships by 2016.
Bentley provided this single picture of the new 4×4, which reveals only its front fascia and headlights. There are now two front headlights, like on other Bentley models, as opposed to the single-lens arrangement which was featured on the EXP 9 F concept. The rest of the unnamed SUV is also expected to stray from the design of the EXP 9 F, which wasn't very well received.
According to Bentley, the SUV will be the most powerful and luxurious SUV to ever grace the market and will follow the brand's hallmarks of luxury, performance, quality and craftsmanship. Chairman and Chief Executive at Bentley Motors, Dr. Wolfgang Shreiber, claimed it "will create a completely new segment in the SUV market," during a press conference in London.
The new SUV will be built at Bentley's production facility in Crewe, U.K. Bentley hopes to increase overall annual deliveries with the SUV, which they are anticipating will sell at least 3,000 units a year. Pricing has yet to be announced, but previous reports suggested a starting price of around $200,000 US.