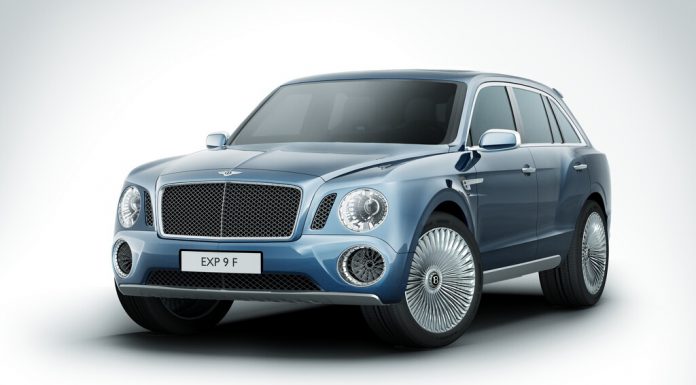 So it is no secret that Bentley is currently working on an ultra-luxurious SUV. Now, AutoExpress has revealed a few interesting details about the new Bentley SUV which it claims is set to start from around $200,000 when it goes on sale.
To put that price into perspective, it is similar to the highest-spec Range Rovers and just over a top-of-the-range Porsche Cayenne. Despite its hefty price tag, the Bentley SUV is expected to be slightly smaller than the Range Rover along with the Audi Q7 and instead be of similar size to the Cayenne. As a result of this, we can expect it to cram in a host of impressive luxuries into a Cayenne rivalling sized cabin.
Engine options about the upcoming Bentley SUV remain somewhat of a mystery at this stage. However, it is speculated that it could become the first Bentley offered as a diesel. If that is the case, then it could use the Volkswagen Group's 4.2-liter turbocharged diesel current used by the Cayenne Diesel S. Elsewhere, the Bentley SUV has been confirmed as the firm's first model offered as a plug-in hybrid.
While speaking about this earlier in the year, Bentley Chairman and CEO Wolfgang Schreiber said, "The SUV will be the first Bentley hybrid because it's based on a new platform with new technology. You need space for batteries and the technology, so we probably won't do that for existing models. We will see hybrid versions of all of our cars, though."
The new SUV is expected to debut in 2016 with the plug-in hybrid arriving the following year.
[Via Auto Express]