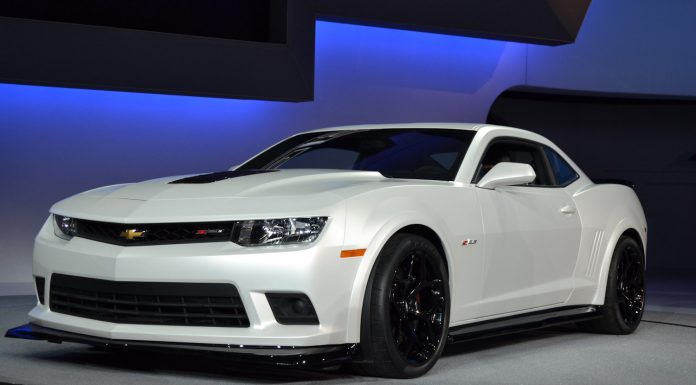 With the 2015 Ford Mustang revealed last year with its redesigned body and selection of brand new engines, when deliveries begin it will unquestionably be the leader in the American muscle car realm. Consequently, the Chevrolet Camaro is in dire need of some sort of update and according to new reports, the next-gen Camaro could arrive as early as next year.
According to one source, the styling of the next-gen Camaro will be updated but not to a revolutionary level. Instead, it will look like a "worked-over current-model Camaro". Of course, this comes as no real surprise considering that the latest Mustang's design isn't drastically different from previous-generations of the car.
Understandably, Chevrolet isn't releasing any details about the next Camaro. However, while speaking with Edmunds, a Chevrolet spokesman said, "We won't discuss future product (sic), but I will tell you that any Camaro we do will have expressive design and will evoke the passion the previous-generation Camaros have done.
"Camaro always has kind of moved the heart and the next generation will do the same thing when you see it on the road."
When the next-generation Camaro is released, it will have a lot to live up to. The current car has consistently outsold the Mustang but this year could prove different with deliveries of the latest Mustang commencing.
Whenever the new Camaro is launched, it will ride on the same rear-wheel drive platform as the Cadillac ATS and CTS.
[Via Edmunds]