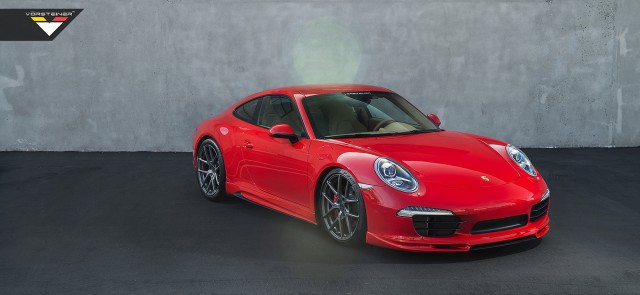 Vorsteiner has just released their brand new aerodynamic package for the 2014 Porsche 911 Carrera S and unsurprisingly, it is very appealing to eye.
The particular red 2014 Porsche 911 Carrera S you see here features the American tuner's flow forged V-FF 101 wheels finished in matte textured gunmetal. Additionally, it is wearing Vorsteiner's V-GT carbon fiber splitter, V-GT rear diffuser and V-GT side skirts.
While all of these changes are rather minor, they do have quite a large impact on the overall persona of the car. Immediately, you'll notice the increased aggression of this 911 Carrera S from all angles. If you owned a 911 Carrera S, would these mods appeal to you?