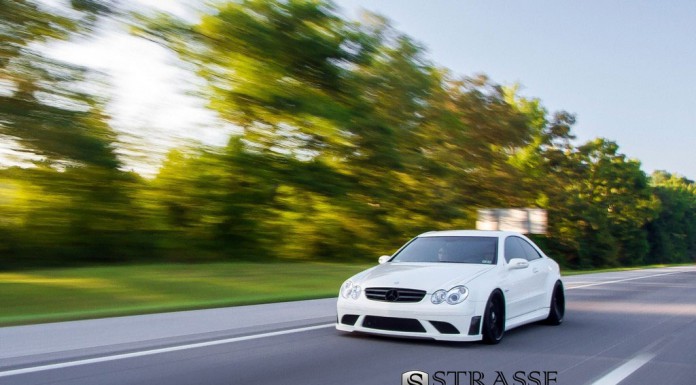 Mercedes-Benz AMG models are for buyers who want a little more from their luxury car than the average customer. They want more power, more luxury and racier looks. But some might think even AMG is not special enough, and will opt for a more exclusive Black Series model.
The owner of this CLK63 Black Series must have thought the special treatment Mercedes gave it from the factory still wasn't enough, though. A host of engine modifications have been installed on the car, including long tube performance headers, x-pipe exhaust, a carbon fiber air box, a retuned ECU, and a Power Pulley supercharger system. The result is 605 horsepower from the 6.2 liter V8, a big difference from the stock output of 500 horsepower.
The braking system has been upgraded to match the large performance bump, along with a KW Clubsport Coil Over Suspension system.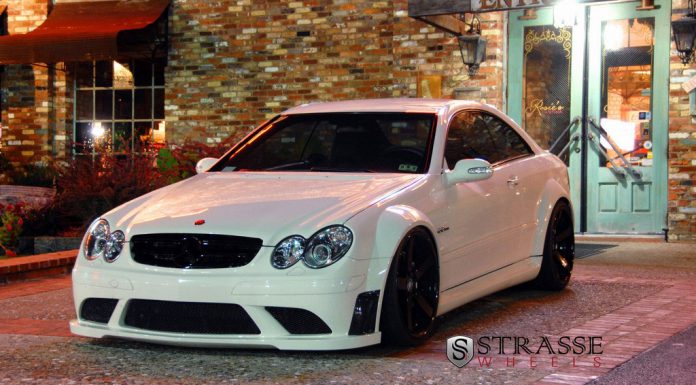 Of course the most notable modification on this CLK63 Black Series is the Strasse T5 Deep Concave forged wheels wrapped in Nitto rubber. The gloss black wheels measure 20 inches in both front and rear, and lend to the Black Series' already aggressive looks. Between the performance modifications and custom wheels, this is one of the best looking, not to mention the fastest, daily driven CLK63's around.