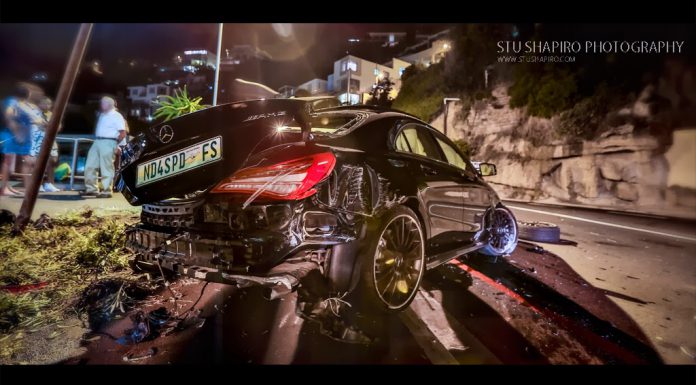 A stunning black Mercedes-Benz CLA 45 AMG has been absolutely demolished in a high-speed crash in Cape Town, South Africa. This is believed to be one of the very first incidents involving the new potent AMG-powered Mercedes-Benz sedan.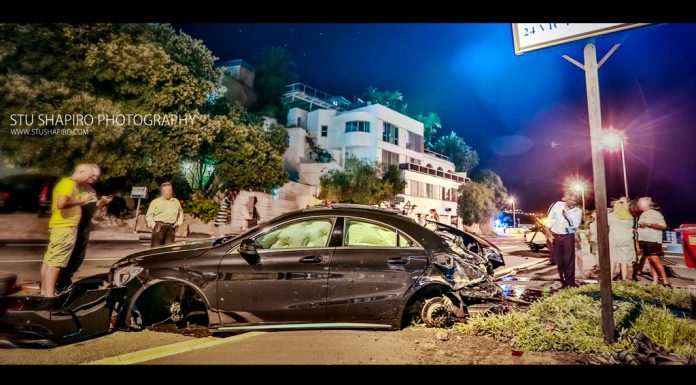 The exact cause of the crash is unknown. However, it is speculated that the car rolled before coming to a rest on the side of the road. Both the front and rear wheels on the left side have been ripped from the car exemplifying just how fast the CLA 45 AMG was likely travelling at the time of the crash. What's more, the front left brake discs and caliper have been ripped straight off.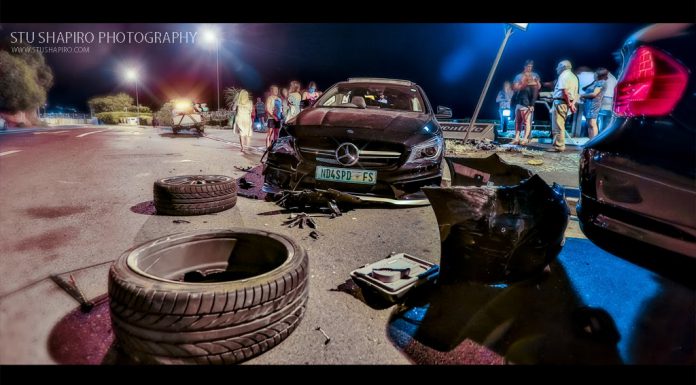 Additionally, the front and rear ends of this Mercedes-Benz CLA 45 AMG have been extensively damaged. When you combine all of this damage together, it is all but confirmed this CLA will be a complete write-off.
Perhaps the driver thought he was in a movie judging by his 'ND4SPD FS' license…
[Via Zero2Turbo and Stu Shapiro Photography]