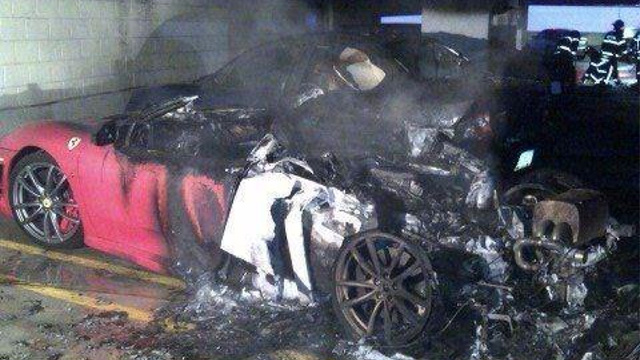 A bright red Ferrari F430 has been completely destroyed in a hospital parking garage fire in Pennsylvania.
The high-intensity fire was triggered either by the Ferrari itself or the car it was parked next to. In the end, both cars suffered severe damage and will most likely never hit the road on their own four wheels again. Thankfully, no injuries were reported.
Both cars were parked in the first-floor doctor's parking lot and if we were to guess, we'd say the Ferrari F430 is the most likely of the two to have just ignited while sitting stationary presumably with its engine turned off.
However, fire authorities are still investigating the exact cause of the blaze.
[Via Levittownnow]