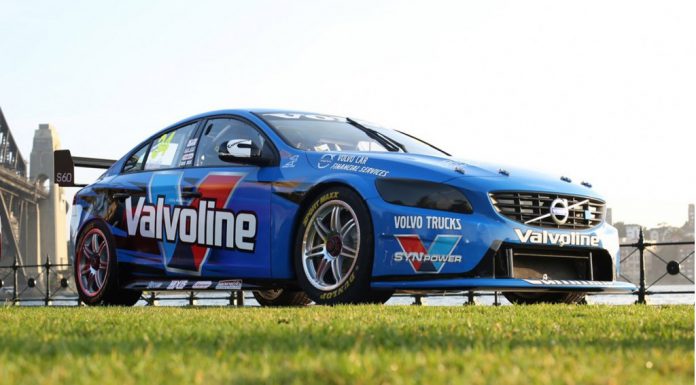 Following on from the recent release of an incredible video of the new Volvo S60 Polestar's lightweight V8 engine revving ferociously, the brand new V8 Supercar has officially been launched in Sydney, Australia!
The unveiling took place next to the famous Sydney Harbour Bridge with the sun setting and in the flesh, this potent race car looks truly incredible.
Technically based on the road-going Volvo S60, the V8 Supercar version is essentially a ground up new race car. It features the same chassis as all other V8 Supercar competitors which consist of the Holden Commodore, Ford Falcon, Nissan Altima and Mercedes-Benz E63 AMG. As the name of the competition suggests, each car is powered by a race-prepped V8 engine driving the rear wheels. This engine is then mated to a six-speed sequential transaxle gearbox which allows for clutchless upshifts.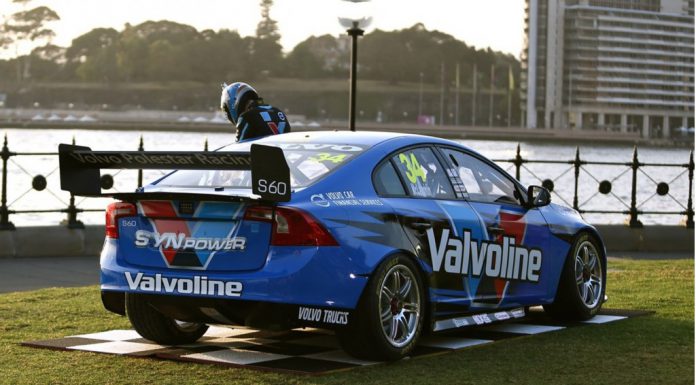 The Volvo V8 displaces 5.0-liters and despite its size, still manages to rev all the way to 7,500 rpm. While it may share some similarities with the 4.4-liter engine from the Volvo XC90, it has been completely redesigned with a host of carbon fiber components helping to make it as light as possible. And whereas you road-car may only have a single throttle, this insane V8 as one throttle body for each cylinder! All up, this potent powertrain delivers 650 hp!
[youtube]http://www.youtube.com/watch?v=dA8u7x6KLF0[/youtube]
While speaking about the car, Polestar boss Christian Dahl said, "Polestar has been Volvo Car Group's global performance and motorsport partner since 1996, and has campaigned Volvos in the World Touring Car Championship, the European Touring Car Championship and, currently, the Scandinavian Touring Car Championship. To that end, we're looking forward to the challenge of the V8 Supercars Championship."