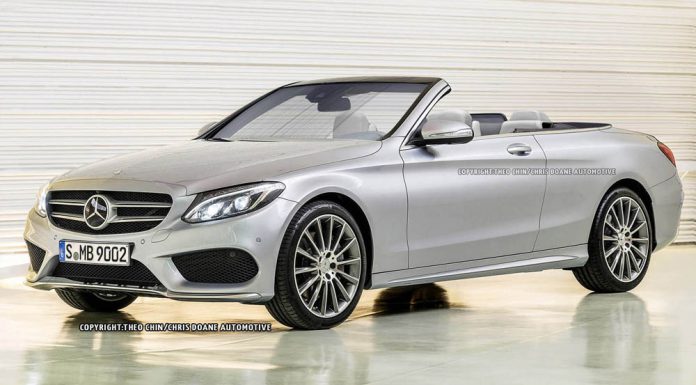 In order to compete with a the BMW 4-Series Cabriolet as well as the Audi A5 drop-top, Mercedes-Benz is finally working on a convertible version of its highest-selling car, the C-Class. In order to give us an idea of how the future 2015 Mercedes-Benz C-Class Cabriolet could look, Theophilus Chin has put together the following renderings.
Showing just what you'd imagine, the new C-Class actually looks quite impressive with its roof down. It currently remains unclear as to whether Mercedes-Benz will make the C-Class Cabriolet with a soft top or a folding hard top but if it follows in the footsteps of BMW, a hardtop will be utilised.
As for the new C-Class sedan, it continues the modern trend for ever-larger cars (perhaps driven, in part, by the Chinese market). It gets an 80-millimetre increase in wheelbase (up to 2.84 metres in total) compared with the previous model. It is 95 millimetres longer (4.686 metres in total) and 40 millimetres wider (1.81 metres in total). The boot capacity is also larger at 480 litres.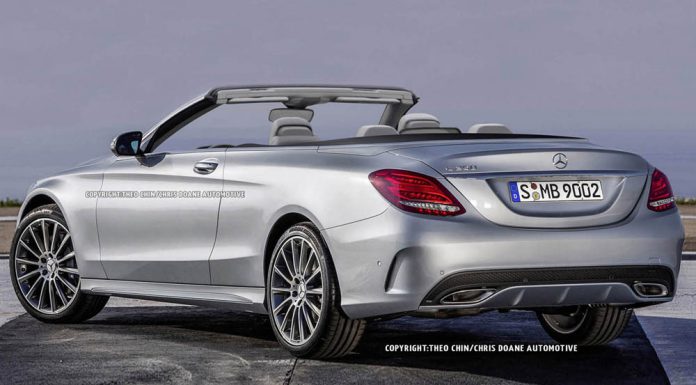 In design, the new C-Class borrows a little from its larger brothers, the S-Class and the E-Class. It features a similar grille layout with large, stylised air intakes and a beautifully sculpted set of headlights. Its side profile is noticeably shorter than the two premium models. It gets shorter overhangs, while the styling lines are visually similar. At the rear, the stylised rear trim and lights definitely resemble the rest of the family.
[Via Theophilus Chin]