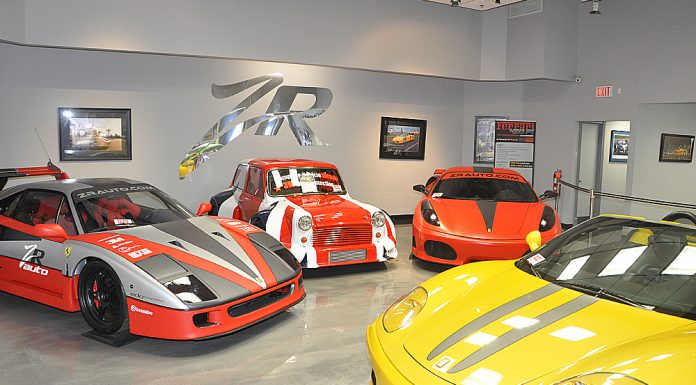 With winter in full swing, most supercars in Canada have been forced back into their garages. Even though snow is falling, ZR Auto is busy with new shop projects, car customization and extreme horsepower upgrades.
The ZR Auto showroom is full of owner Zahir Rana's personal collection as well as many cars on consignment. Though the ZXX sits dormant next to the candy-apple green Techart/Sportec tuned Porsche 911, spring is just around the corner, and it will be eating up the pavement once again.
Also in the showroom over the winter is one of ZR Auto's clients' fully customized Heffner TT 1500 hp Gallardo wearing an IMSA body-kit. This custom Gallardo is the sister car to ZR's very own chrome 1500 hp Gallardo, which was in the shop undergoing routine maintenance during our visit.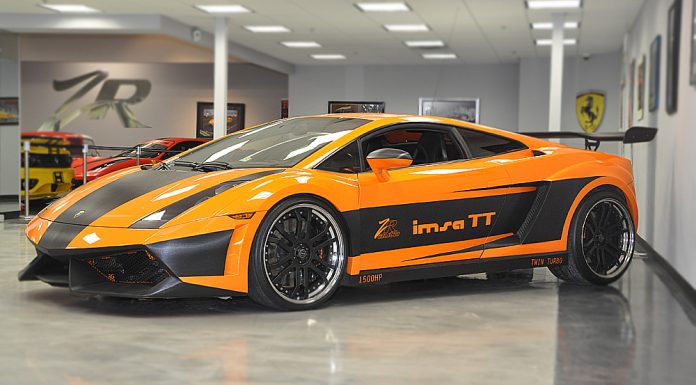 But what's really exciting are some of the projects that the ZR Auto crew is working on.
Constantly changing things up, Zahir wanted to re-wrap his customized FAB Design wide-body SL 55 AMG. The old wrap, a brushed aluminum body with matte black accents, was getting a little stale, so a plan was put in motion to wrap the widebody Benz in a chrome wrap with a matte black shimmer hood, roof, trunk and accents. The wrap, which is well under way, will be followed by wrapping a customer's Bentley Continental GT in pearl white.
A recent arrival at the shop, a Ford Raptor, may seemed out of place at first, but after figuring out what ZR Auto had planned, we weren't surprised. Zahir, who is all about pushing cars to their limits, is awaiting the arrival of the full supercharger package from Hennessey Performance. The truck will produce well over 650 hp and will be wrapped with custom graphics to advertise for the shop. Right now it's bone stock, but in a few weeks it will be transformed into a monster.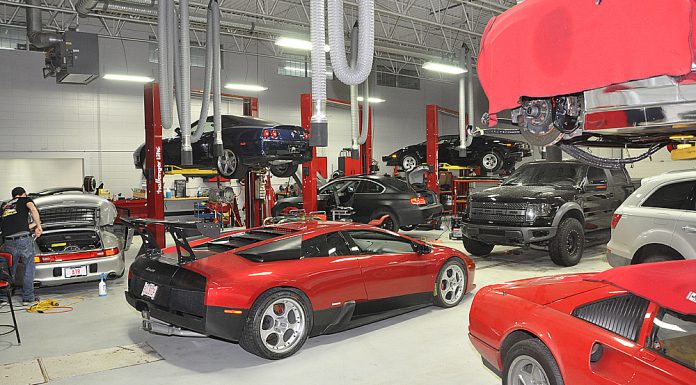 Currently at the Hennessey shop is a Ferrari 458 Italia, which will be shipped back to ZR Auto shortly to have some body modifications added.
"We want to make it different," Zahir said. "more power, better sound, and a sharp new look. You'll see, it's going to be crazy."
Finally, due to the Calgary roads being heavily sanded during the winter months, it's important for supercar owners to protect their cars from the salt that could rust their precious exotics away. Rock chips, salt spray and pot holes are quite common, so ZR Auto has begun wrapping cars with Suntek film to protect either the car's paint, or a wrap that has just been applied to the paint.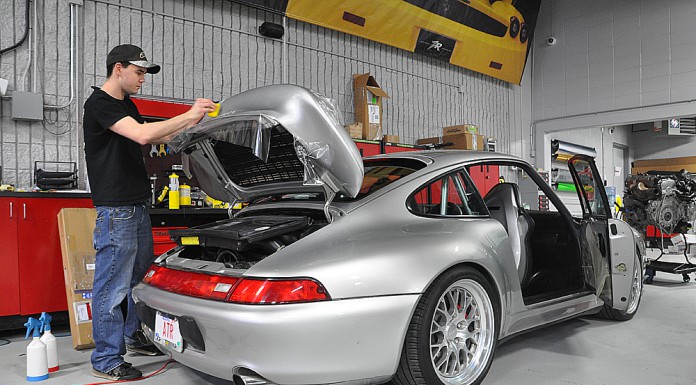 With all those projects, plus regular winter service packages and tune-ups, it seems that the snow storms haven't slowed down the ZR Auto team one bit.
We'll bring you more news on these projects as they are completed.