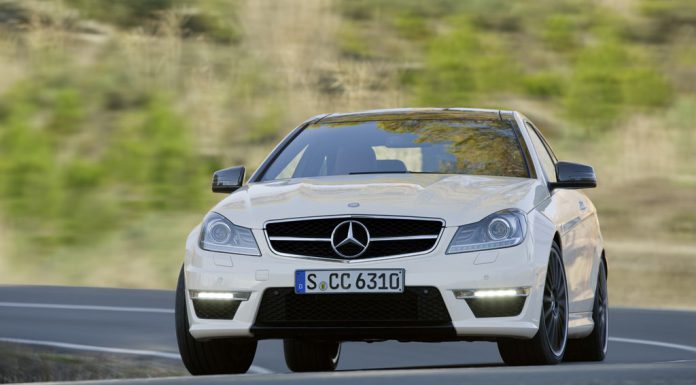 American rapper 50 Cent isn't just well known for his impeccable lyrical ability but also for his flashy possessions. The following white Mercedes-Benz C63 AMG Coupe perfectly suits the rapper and he recently headed onto an abandoned carpark to see how it performs donuts.
[youtube]http://www.youtube.com/watch?v=mvA4LMsFIfY[/youtube]
As you would imagine, the 6.2-liter V8 engine from the C63 AMG loves nothing more than lighting up the real tyres so it is the perfect car for the job. Enjoy the 15 second clip above!