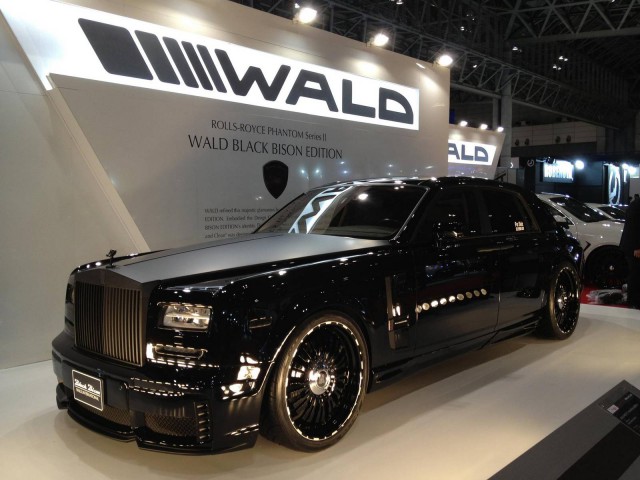 With all the buzz surrounding the Autosport International 2014, it's almost hard to remember that the annual Tokyo Auto Salon is also underway in you guessed it, Tokyo, Japan.
Pictured here we have the highlights from insane tuners Wald International. The highlight at the Wald International booth is definitely the Rolls-Royce Phantom Black Bison Edition. The package includes a Bentley styled front bumper, modified side skirts, and an extended rear bumper. Other changes include front fender vents, LED daytime running lights and a trunk-mounted spoiler. To finish the looks the Rolls-Royce sits on a set of 24 inch Renovatio forged wheels.
Since Wald International concentrates itself on styling luxury cars they have left the engine without modifications. So the Rolls-Royce comes standard with a 6.75 liter V12 in the front producing 453 hp together with 720 Nm of torque.
Also on display by Wald International include its Porsche Cayenne Black Bison and modified Audi A7 Sportback. Unfortunately, the Audi A7 Sportback by Wald International doesn't feature any technical changes but that certainly doesn't detract from the extremely unique styling upgrades fitted!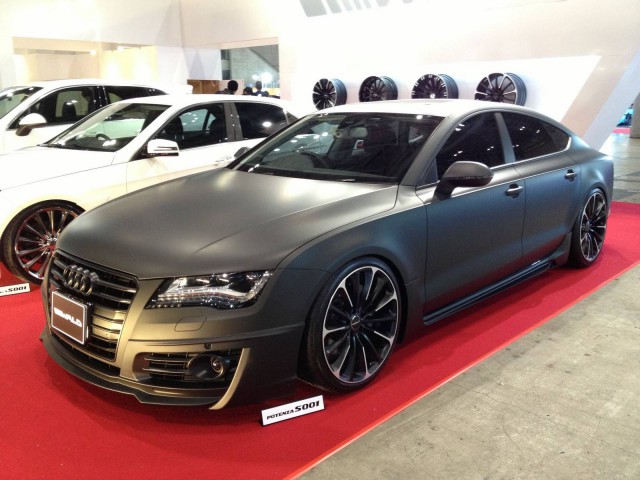 Most prominently, the Audi A7 Sportback by Wald International features an all-new bodykit incorporating a new front bumper, new front grille, side skirts, fog lights, a more aggressive rear bumper and four massive D.T.M exhaust tips. Completing the visual upgrades is a new suspension setup giving the Audi A7 that low profile look it's always yearned for.