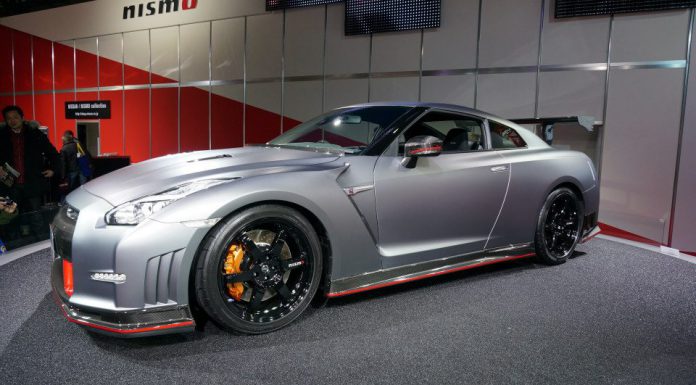 Following on from the epic Tokyo Motor Show held late last year, the Japanese city's Auto Salon has just kicked off and as promised, the brand new Nissan GT-R Nismo is one of the stars of the show!
Finished in the same stunning shade of matte grey as the GT-R Nismo which debuted at Tokyo, the car photographed by Motorsport Playground, looks absolutely incredible.
Under the hood, the 2014 Nissan GT-R Nismo features the familiar 3.8-litre V6 VR38DETT engine. It benefits from Nismo's motorsport expertise with engine power now increase up to 591 hp and 652 Nm of torque. To release the extra power, Nismo fitted new high-flow, large diameter turbochargers, which come directly from GT3 racing. Nismo have also optimised the individual ignition timing control for each cylinder and upgraded fuel pump improve combustion.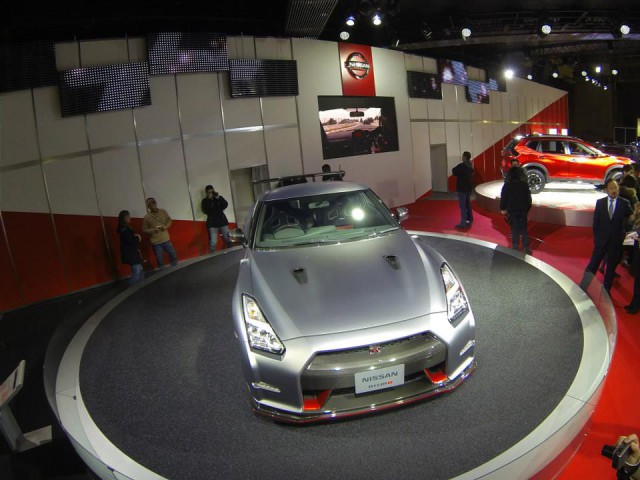 At the chassis end of the package, Nismo have worked with Bilstein to develop springs and custom Bilstein DampTronic dampers for the front and rear suspension. Three suspension modes can be selected; Comfort, Normal and R for circuit applications. Exclusive Dunlop tyres are also fitted in sizing 255/40 ZRF20 at the front and 285/35 ZRF20 at the rear.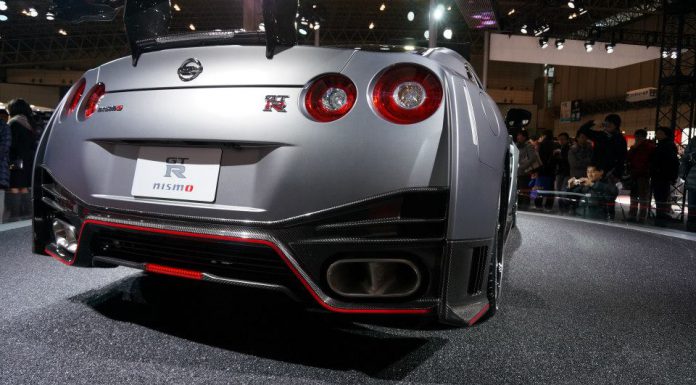 Nismo have fitted specially-developed links to the front double wishbone suspension which increases castor trail and optimises wheel position during high-G cornering. Large high-rigidity bolts are used to increase stiffness of the wheel-hub attachment area. A new hollow anti-roll bar is fitted which is lighter and measures 17.3 mm in diameter. The addition of adhesive bonding to the spot welding process adds an extra element of rigidity to the body construction.