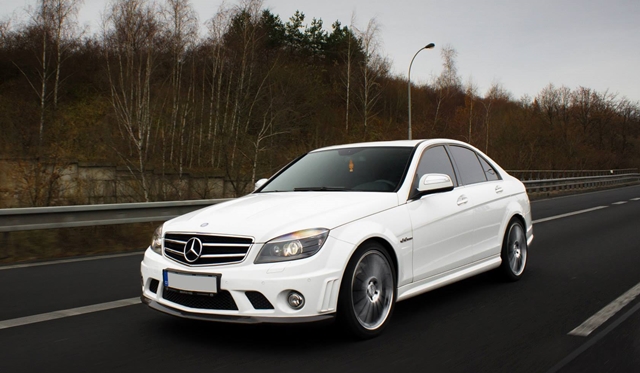 Already the stock Mercedes-Benz C63 AMG is one of the most powerful and impressive cars in its classification. A 0-60 mph time of just 3.9 seconds made the C63 AMG the quickest 4-door production sedan in the world at its debut in 2007.
[youtube]http://www.youtube.com/watch?v=ALiL89KB9sY[/youtube]
In his 68th Video on YouTube, our friend Cossie670 shows that you can make your Mercedes-Benz C63 AMG even more brutal. He captured a Mercedes-Benz C63 AMG modified by Väth in the periphery of Prague. The car delivers 580 hp and 700 Nm. Furthermore it is equipped with a special custom made exhaust System which come out incredibly loud (110 dB) during burnouts and fast drive-bies.