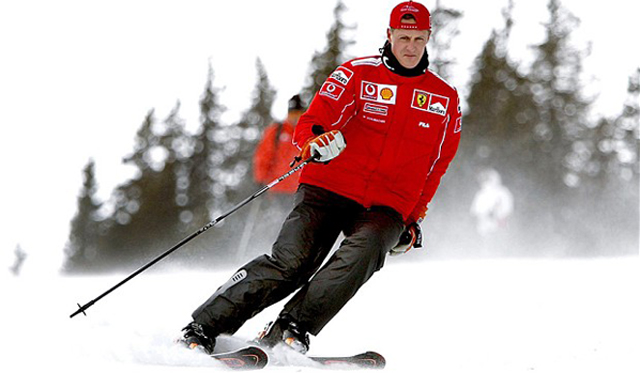 Just a couple of days ago, we brought you the news that Ferrari was planning a special celebration outside the hospital Michael Schumacher is in a coma for his 45th birthday.
On Friday, a host of dedicated Ferrari and Schumacher fans did turn up to pay tribute to their favourite sportsman. While Schumacher raced for Mercedes-AMG in his final three seasons of Formula One following on from his 1st retirement, he raced for Ferrari from 1996 through to 2006 where he won five F1 world drivers championships. Prior to his move to Ferrari, Schumacher won two championships with Benetton.
[youtube]http://www.youtube.com/watch?v=74XZrMCxwug#t=67[/youtube]
All up, Schumacher took victory in 91 races and stood atop the podium a record 155 times. In the following two news reports from the hospital Schumacher is currently in an induced coma show some of the most dedicated fans which turned up for the event.
[youtube]http://www.youtube.com/watch?v=AWFE8Y6LpSY[/youtube]
Following on from the gathering, Schumacher's family issued this statement;
We are overwhelmed!
The incredible sympathies shown today by the Ferrari Fans outside the hospital has utterly overwhelmed us and moved us all to tears. We are deeply grateful for it and also for all the heartwarming and heartfelt wishes for Michael to get well soon, which have reached us from all over the world.