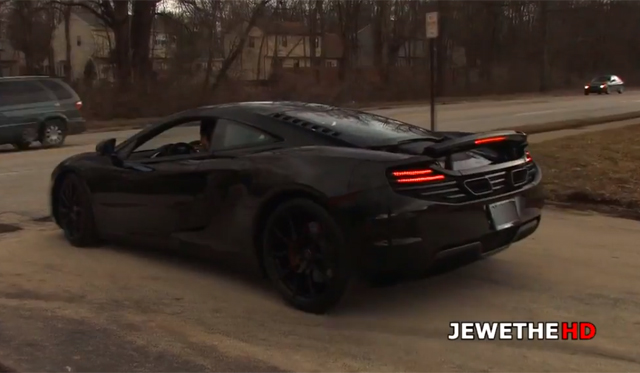 On paper, the McLaren 12C has the clear advantage over the Ferrari 458 Italia. It is more powerful, boasts quicker acceleration times and can lap a track faster than its Italian rival. However, one could argue it doesn't possess the character of the 458 Italia and is the less involved and interesting car to drive.
[youtube]http://www.youtube.com/watch?v=S0k-VmCZWug#t=96[/youtube]
One of the main reasons behind this is that the McLaren 12Cs 3.8-liter twin-turbocharged V8 engine simply cannot rival the piercing roar of the 458 Italias naturally aspirated 4.5-liter V8. In fact, when the 12C first hit the market, complaints about its lack of theatre and noise led McLaren engineers to create the 'intake sound generator' which funnels the exhaust note into the cabin.
Despite this, a selection of aftermarket exhaust manufacturers create systems for the British supercar and the following courtesy of Fabspeed is one of the most impressive. This particular McLaren 12C features a Maxflo sport catalytic converts and an X-pipe exhaust system and the resulting sound is simply memorising!
As a reminder, the most recent McLaren 12C features a 3.-liter twin-turbocharged V8 engine producing an insane 616 hp. Consequently, it can sprint to 100 km/h in just 3.1 seconds despite the limits of its rear-wheel drive layout. It will then continue onto a top speed exceeding 320 km/h!