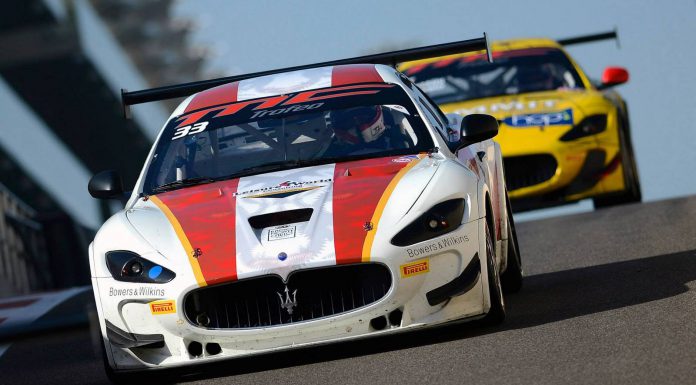 The 2013 Maserati Trofeo MC World Series has come to an end at the Yas Marina Circuit in Abu Dhabi with reigning champion Renaud Kuppens taking home the world title. He finished fifth in Race One which was won by Andrea Cecchellero who scooped his second series win in that race. Kuppens shined throughout the second race however; it was a night race under the beautiful floodlights of the Yas Marina Circuit where he led from start to finish. The final race will take place later on today.
Cedric Sbirrazzuoli finished second in race one followed by Swiss driver Mauro Calamia with Patrick Zamparini taking fourth position. Meanwhile, Ragazzi and his team mate, Simoni, closed in on the Pirelli Drivers Cup that is currently led by Mikkel Mac, Kuppens main rival.
Ange Barde maintained a close run behind Kuppens during race two but he was later slammed with a 25 second penalty for cutting the chicane, this left the way open for Mauro Calamia. Kuppens has ended the season with 229 points ahead of his closest rival Mikkel Mac who has 177 points, third is Simoni who has gathered 155 points this season. The Yas Marina Circuit is quite busy this weekend as the Gulf 12 Hours race is also taking place, with the new Bentley Continental GT3 racer making its first race debut. Keep it locked here for more!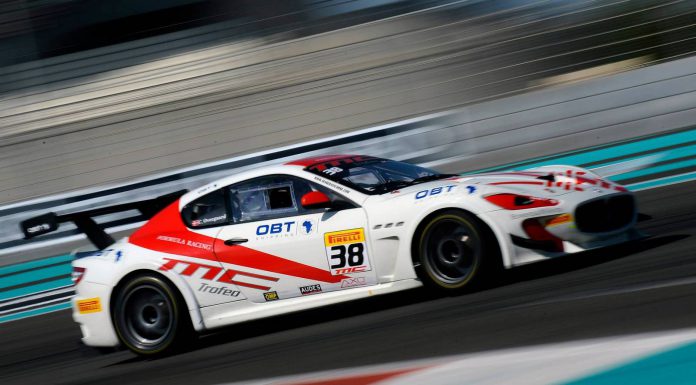 Drivers' Quotes:
Andrea Cecchellero (Race 1 winner):
I made the most of starting from pole to gain some ground on the others, even though Cedric (Sbirrazzuoli, ed.) got off to a fast start too. Luckily, I still held the lead going into turn 1 and managed to control things without asking too much of the tyres. It was quite an uneventful race; the type that I like. Behind me Sbirrazzuoli was quicker through some sections but he was never near enough to attack. This meant that I could focus on the racing line and my driving without worrying too much about what was going on behind me.
Renaud Kuppens (winner of the 2013 Trofeo Maserati and Race 2):
Once you have tasted victory, you want that feeling again. Obviously, at the start of the year, my aim was another title. The 2013 series began well at Paul Ricard, I had a few problems at Silverstone and at Nuerburgring but still picked up the points and wins. Perhaps this year went even better than last as a few races were fantastic, almost perfect, with pole positions and wins. I even set the odd fastest lap. It has been a dream!

Today, winning from pole was amazing. Race 1 was not easy as I was stuck in traffic and suffering from problems with my brakes.