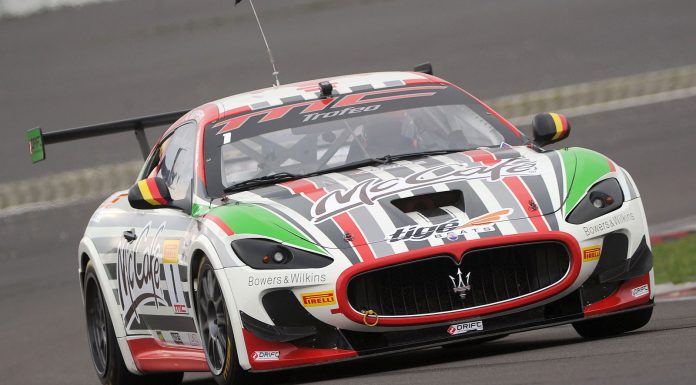 Renaud Kuppens from the Konvex Motorsports team has taken the first race victory at the Nurburgring during the Maserati Trofeo MC World Series. Kuppen took victory in the first of three races taking place at the Nurburgring this weekend with the race being delayed due to bad conditions because of dense fog.
The man from Belgium, Renaud Kuppens dominated the race after claiming pole position in both qualifying sessions and going on to win the race without dropping a single position, thanks to his good start which ensured his lead was maintained through the first turn. In second place was Mikkel Mac, 4.3 seconds behind first place, and Alan Simoni came home in third place.
Following the race, Renaud Kuppens said, "I have to admit that the race went very well. Qualifying was brilliant and I kept the pace up during the race. The car is fantastic to drive and this was partly due to the tyres that were consistent and high-performing throughout the 30 minutes. The set up was also spot on and I have to thank my engineer for that; it allowed me to go for it from start to finish. Nurburgring is my favourite circuit in Europe and I think I showed that today".