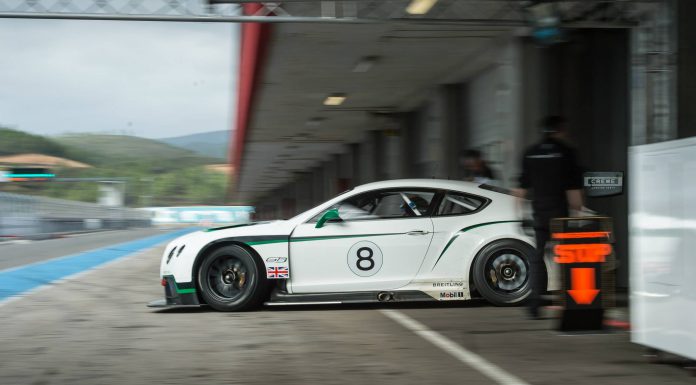 Bentley Motorsports has finally named the lineup of drivers who will compete in the Gulf 12 Hours at the Yas Marina circuit in Abu Dhabi on 13th December 2013 in the new Bentley Continental GT3 race car. This will be the first time the car enters a competition since its launch in September 2012. Likewise, this will be the first time Bentley hits the track since its last win at Le Mans 24 Hours in 2003.
The drivers are Guy Smith, Steven Kane and Andy Meyrick who will also be competing for the first time together. Bentley has a history of good workmanship especially in motorsports and they are very optimistic of their first race in Dubai. The car will be racing in the FIA Blancpain Endurance Series for 2014 where it will meet rivalry from Aston Martin, Ferrari, Nissan and Porsche.
The car you see here has been prepared together with Bentley's technical partner, M-Sport Ltd. It features a race-configured version of Bentley's highly efficient 4.0-litre twin-turbo V8 engine which is mated to a six-speed sequential racing gearbox. It rides on a double wishbone suspension featuring four-way adjustable dampers not to mention the competition brakes.