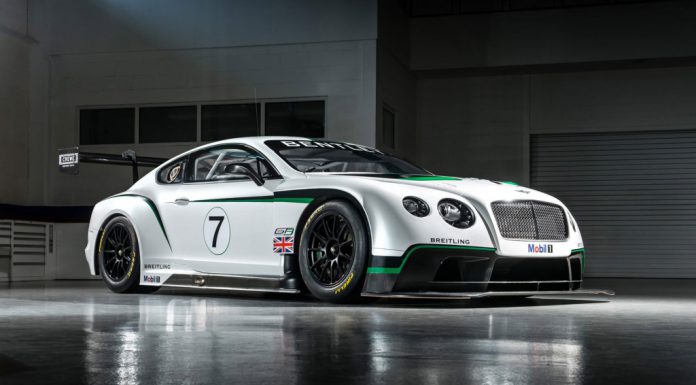 After months and months of teasing, Bentley has finally revealed the 2014 Bentley Continental GT3 race car to the world during the Goodwood Festival of Speed 2013. The new racer even made a dramatic run up the historic British hillclimb.
As you may recall, Bentley first took the wraps off a concept version of the 2014 Bentley Continental GT3 back at the Paris Motor Show 2012 and the race-ready car is even more impressive. Bentley engineers spent most of their time stripping the overall weight of the 2014 Bentley Continental GT3 down from the standard road car and all told, over 2,200 pounds of excess weight was removed.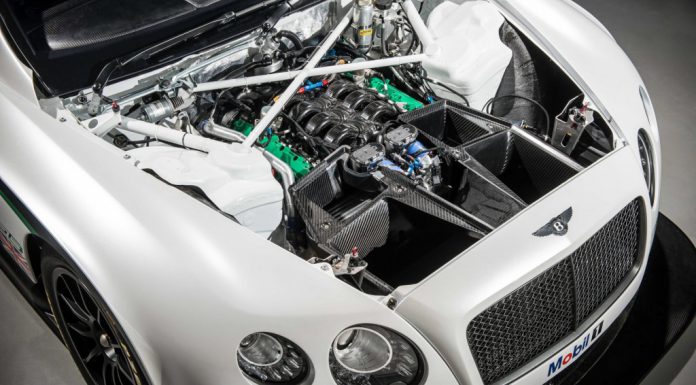 Moving to the powerplant, the 2014 Bentley Continental GT3 is fitted with a twin-turbocharged 4.0-liter V8 engine producing an extremely impressive 600hp, a 100hp gain from the production variant. All that power is then sent straight through the rear wheels via a carbon fiber driveshaft topped off with a six-speed sequential transmission from racing-specialists, Xtrac. When combined with an overall weight of 2,866 pounds and a 52:48 weight distribution, the 2014 Bentley Continental GT3 promises to be a real competitor for the McLaren 12C GT3, Mercedes-Benz SLS AMG GT3 and of course, the 2013-spec Lamborghini Gallardo GT3.
From a suspension standpoint, the 2014 Bentley Continental GT3 incorporates double wishbones front and rear as well as four-way adjustable racing dampers. Helping to bring the car to a halt are six-piston calipers up front and four-piston calipers at the rear with ventilated iron discs.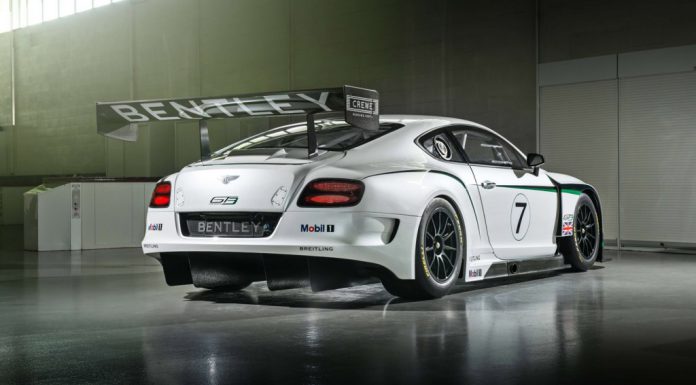 As the following images show, the 2014 Bentley Continental GT3 features completely upgraded bodywork compared to the road-car, featuring a massive front splitter, rear wing, new side sills and a much lower overall stance.
The 2014 Bentley Continental GT3 will start testing later this year before meeting its competition at the FIA Blancpain Series in 2014.