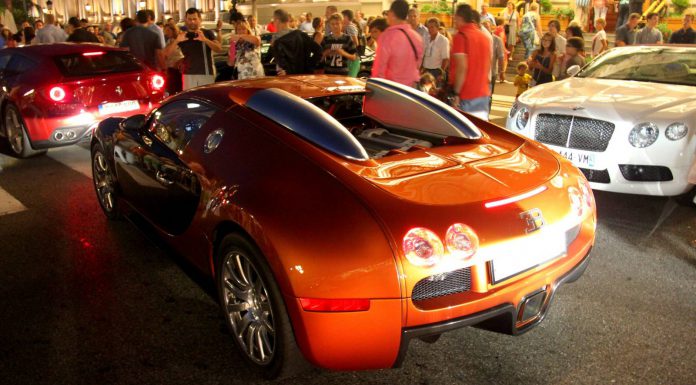 Owning a supercar must be a spectacular experience, the power, the speed, the sounds…and the embarrassment. The problem is that when you own a rare and very special car is that being a driver or passenger gets you a lot of wanted or, in this car, unwanted attention. Not many car can gather a crowd like the Bugatti Veyron. Unfortunately the driver of the car that was the worlds fastest car in 2005, was not the most confident and certainly struggled to park his 409km/h hypercar!
[youtube]http://www.youtube.com/watch?v=mgbwaL86qkU[/youtube]
The Bugatti Veyron packs some mega performance. The Veyron features an 8.0-litre, quad-turbocharged, W16 cylinder engine, equivalent to two narrow-angle V8 engines. This engineering masterpiece produces 987bhp (1001 metric house-power). This immense power combines with the superb four wheel drive system to launch the Veyron to 100km/h in 2.4 seconds.