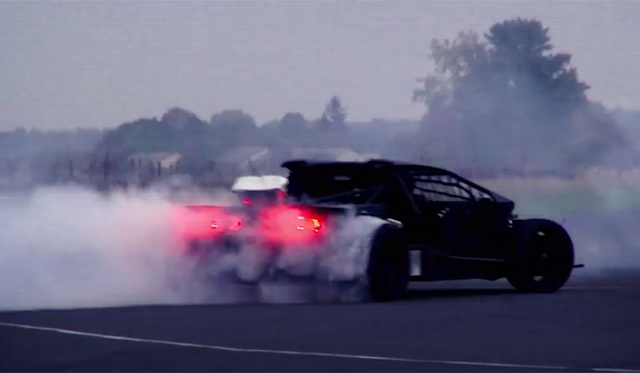 Back in October, initial testing videos of the Arrinera Hussarya were released showcasing the rolling chassis testing for the very first time. Now, a longer clip of the ongoing development and testing process has been released.
In the video, it is revealed that Lee Noble, the man who founded Noble and left his namesake company in 2008, is helping with the development of the Hussarya supercar. From this video, the Arrinera Hussarya certainly appears to be quite potent in a straight line and is more than capable of smoking up the rear tyres!
[youtube]http://www.youtube.com/watch?v=rmU-vBkRIlI[/youtube]
Under the hood, the Arrinera Hussarya features a mid-mounted 6.2-liter supercharged LS9 V8 engine. Arrinera announced that the Hussarya will receive a power rating of 650 horsepower and 820 Nm torque. That potent engine will then be paired to a Cima T906HE six-speed gearbox.
Don't for a second think that the Arrinera Hussarya is simply another hopeful supercar initially drawn up a few months ago. In fact, we're told that since 2008, designers have been working hard on the Arrinera Hussarya aerodynamics. The car has evolved further and designers, along with experts at the Warsaw University of Technology have helped to complete development of the current design. Using wind tunnels, the design has been wind tunnel tested to 360km/h!